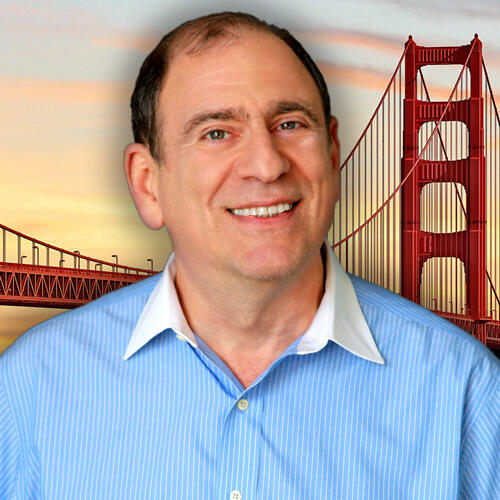 1. Gil talks to Dr. Heshie Horowitz about the hazards of blind men masturbating.
2. Gil goes one on one with wifey, Rhoda:
I can sing better than you
!
3. Gil does a twenty-minute phono with a woman in Nebraska who swears that humming birds feces can cure cancer.
4. Gil talks about the growing real-estate market in SF with realtor, Bubby LeBanski.
5. Gil talks to Chef Aaron Arugula from Boulevard about the pratfalls of gouda cheese.
6. Gil asks sexpert Dr. Isadora Salmon if a man is impolite if he asks a woman: "
Can I toss your salad
?"
7. Gil has a quickie: five minutes with a podiatrist, Bertrom Corn, on the plus side of soaking your feet in oatmeal.
8. Gil goes on the down low: fifteen minutes with a brother named LaMar Bootybeal about growing up black and gay in Concord.
9. Gil talks with an expert on toenail fungus who says that the ailment could be cured by people who regularly washed their feet.
Finally...
Gil talks to Dr. Edith Goldstein who says more and more Jewish women are going on-line to meet singles and use pen names like "
Bethany69
"