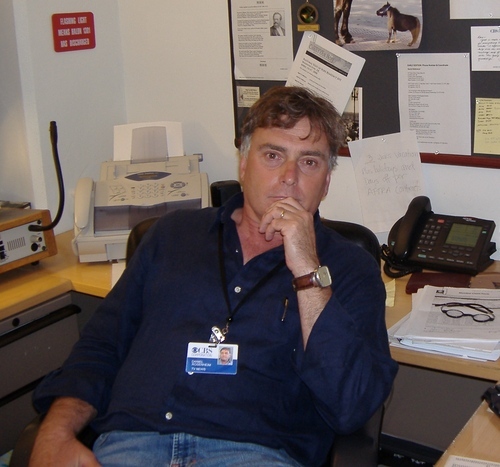 Dan Rosenheim
They chuckled, apparently, inside the
KPIX
"
Executive Offices
" over the prospect of
Dana King
, (possibly) coming back to KPIX --as a
primary anchor
.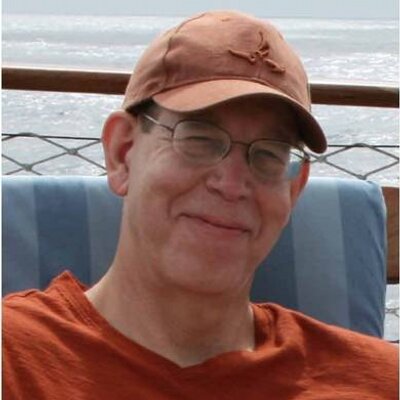 Bruno Cohen
They,
being News Director,
Dan Rosenheim
, and GM,
Bruno Cohen
and some of their Black Rock brethren.
Having heard the mini-trial balloon (cooked up by their own
San Francisco
station staffers), NY
CBS
bosses apparently had no interest either.
Ok, well that all makes sense.
Because all of us know how swimmingly things are at KPIX these days, right? We know the mojo that is front and center in the newsroom is just way too groovy to bring back a lightweight like Dana King, right?
I mean,
it's really no big deal--who gives a rat's ass--nobody really cares, right
?
We know the staff is just overwhelmingly giddy about such great recent hires like the change-it-daily hair chick whose greatest asset is to yell "
GAME ON!
" every shrieking night on a news program that 37 brain-dead people are watching--how's that been working out?
We know that the main male guy that works the 5 PM cast with Daddy/Disney girl is everyone's favorite grunt and he still can't stand DD/girl to the extent that he's told almost everyone of his feelings except the security guard. Good morale booster, how's that's been playing in the lunch room?
Oh, please,
DANA KING
? Are you kidding us---we killed in sweeps and we have
Da Lin
! on staff--who has Da Lin?
WHO THE FUCK has DA LIN
?!
And while we're at it, look at our ratings! WE RULE! OK, so we're getting beat by KRON at various times in the early evening, but shit, we rule--and we have DA LIN and Don Ford and our secret weapon, Vern Glenn, GAME ONNNN!
Why the hell would we want to screw up the serenity now by bringing back that a-hole, Dana--I mean, it's not as if she's liked by just about everyone, every demo, men, women, ---25-54, shit, that's why they pay us the big bucks, right?
Absolutely. Peachy
Who needs that yenta, Dana King!
*Follow me on
Twitter