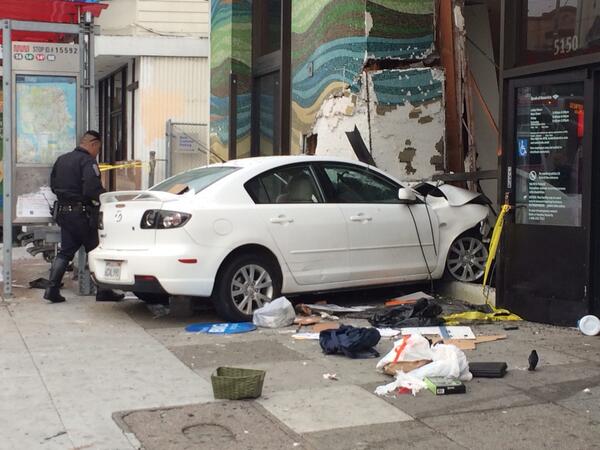 This is your "
Breaking News
" flavor of the day on SF TV.
It all looks rather spectacular, for awhile.
A car careened into a BofA branch on Mission St. The woman driver was hurt, (don't know extent of injuries nor if driver was impaired), but no other injuries to pedestrians and obviously the bank was closed.
Nevertheless we saw big gulp coverage on the locals, especially
KTVU
and
KRON
. Endless "updates", traffic situation, (little impact); sometimes I think this is what they, (news managers), crave for; it sure as hell beats real news, minus 14,000 weather reports and traffic analysis.
Meanwhile, back to things that matter:
*Follow me on
Twitter
*Get
415 Media
delivered to your inbox every morning for free:
RIch.Lieberman
@Gmail.com