SUPPOSEDLY
, It's become so bad, so toxic, so worthless, at
KPIX
's "
Morning Show
" with rapidly fading morale; a slew of countless EPs that were supposedly hired to right the ship; but the truth is how can you right wayward ship when it's already sunk? How can you create some light when the deep, black hole has taken permanent form?
OFCOURSE
KPIX in the morning is unwatchable too; a benign, no-personality, no stream of simple, original thought comprised mainly of an overrated diva who thinks she's a modern-day Evita; an ill-begotten Hawaiian anchor who rides bicycles to work and insists a camera crew filming him is worthy of a package; oh, and the traffic woman who makes coin secretly telling producers her boobs are great for the morning audience.
What
audience? All ten of 'em,
that
audience? Good grief.
KPIX has yet to figure you how to BUILD a cohesive, concise, intact morning platform that could potentially cut into a portion of
KTVU
's devalued, marginalized, but still #1-rated in the AM; 'PIX doesn't have to recreate
Gone With the Wind
; they don't have the patience nor the staying power to take down
Channel 2
and their current iteration of leftover morsels.
Kenny Choi and Michelle Griego
Creative, out front wisdom needs sustaining power and a business model of long-term growth and potential payback. It can't be achieved at PIX because they have CRAPPY anchors, EPs that have no vision and only possess below-average scope and are ego maniacs who take pleasure in making co-workers fear everyday working conditions. The talent still sucks because the temptation of hiring, (
AGAIN
) Hawaiian-bred anchors for the sole purpose of trying to cater to the Asian Bay Area community is a total farce. How pandering too.
Kenny Choi
is a disaster by the way so if you're going to go that route, at ;east have the presence of mind to hire somebody who is interesting to watch and has an iota of something more compelling that we watching him on a bicycle.
*OH BOY, Star Anchor team now broadcasts Sunday-Thursday, how creative and chock full of wisdom, next thing you know they'll (anchors) eventually write their own copy! OH BOY!!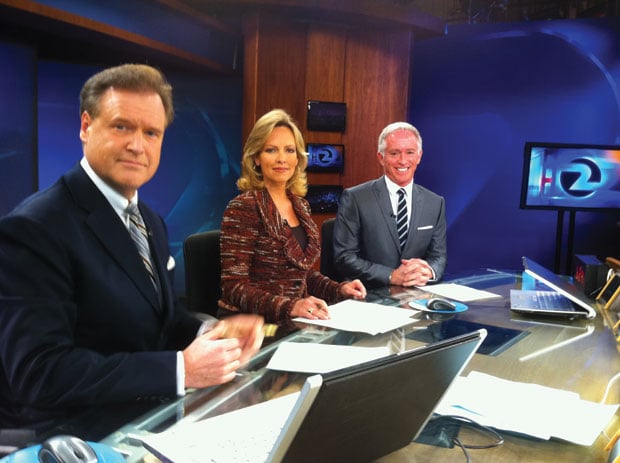 Somerville, Haener and Ibanez Sunday artists
Why are we being deluged that
Frank Somerville
and
Julie Haener
have Friday and Satuday off? Is it because its, wait now,
FOOTBALL season!
at
FOX
-owned
KTVU
and they want to have a bigger audience on Sunday night? I just told you what KTVU won't, and big deal, not a really huge issue but the fear mongers at
Jack London Square
rely on tension in the building.
*
A LITTLE INSIDE BASEBALL
on
Frank Somerville
: Frank is a good guy and generally a good newsman who wants to perform. The problem with Frank is when he's so much
not
the Frank off-air as he is on-air. He's become slightly-phony and his news cred (along with his personal cred) has taken a beating. He doesn't have to be the overly-schmaltzy guy he isn't; he should concentrate on being what he is: an overall nice man with a few too many off-company time vices that has placed him in the crosshairs of jealous newsroom gossipers --Frank, pay attention to the wife; resist sloppy seconds; don't let Mark Ibanez talk you into explaining why he's having very public lunches with women not his wife; just be your usual FRANK, which may not be so great but at least you're honest.
*
Julie Haener
: possibly the most cunning, dishonest figure there since
Pam Cook
--but at least Cook is honest.
*Hell no
Roberta Gonzales
will come back to that zoo at KPIX; for starters, she's making much more money in her new gig; second, she wants NO PART of KPIX. That should tell you something.
Roberta Gonzales at A's Game
ONE-LINERS
**
*
Ronn Owens
took
Willie Brown
to lunch the other day at Originals Joe's in North Beach: on a $60 tab, good old Ronnnnnnie left a 7 dollar tip. Yeah, I guess there's a recession in Sea Cliff.
*
Damon Bruce
of the FM Sports Station (
95.7 FM, 'The Game
) makes $300K a year and is vastly higher paid then
Larry Krueger
on KNBR who whispers con
stantly to media people "I'm the highest paid talk host in SF --second only to Gary Radnich."
*Greg Papa
would be in that group but between the state, government and his second wife, good grief!
Papa is warming to the community now; he only talks over his woman co-host half the time.
Papa should take
Mark Davis
out for some drinks at the Emeryville
Trader Vics
; talk about the good old days when Al, Mark's late father, used to shut up Greg and tell him who
was really
the boss.
Greg Papa: speaking of sloppy seconds
Papa has no tact. He quietly likes to cut people down both in front of the curtain and behind. He's had too many after-dinner drinks at the bar where the
Raider cheerleaders
hang out.
*I hear
KNBR
is back to using its $2 cell phones for radio interviews.
Thata Babe
!
*By the way, I'm supposed to have an orgasm because
The Sports Bleeder
hired a new female voice its morning show?
Never heard of her; won't listen; would rather have my innards looked at by an enraged mountain lion.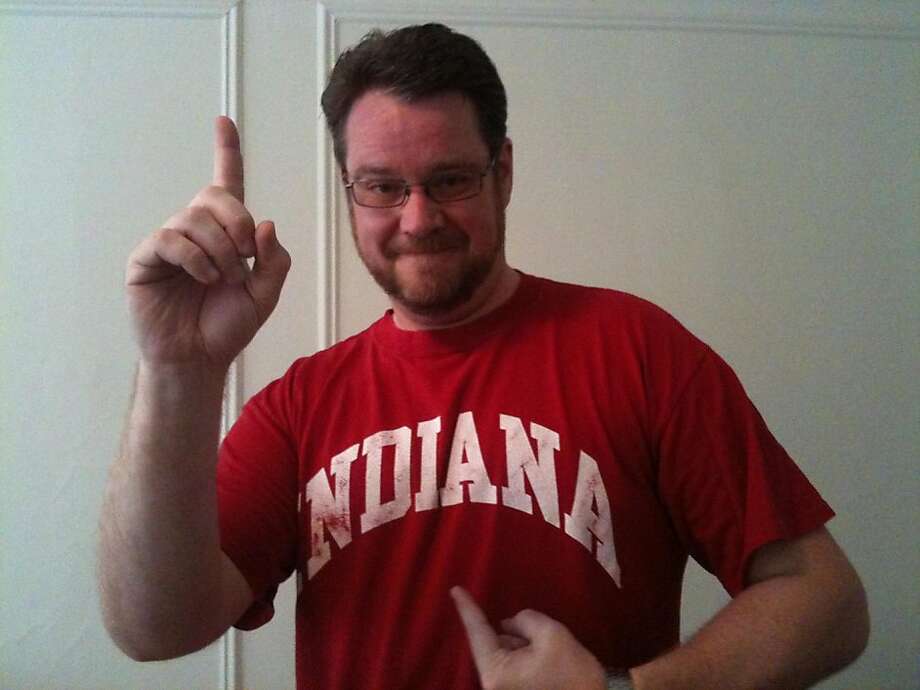 Damon Bruce
*Big News:
Radnich
hasn't step foot in the
Tenderloin
since the first
Obama
administration.