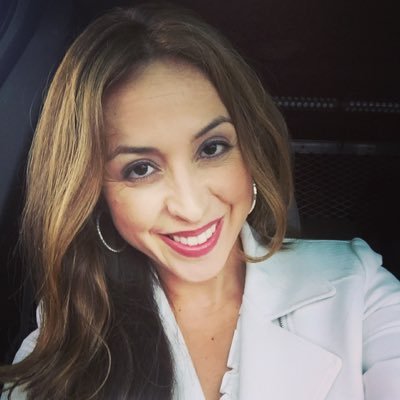 Janine De la Vega leaving KGO to become PR rep at Palo Alto PD
A SIGN OF THE TIMES
...
Another TV News reporter has quit to become a PR person; the latest,
Janine De la Vega
, a
KGO-TV
reporter (and also former
KTVU rep
) has left
900 Front
to become a public affairs spokesperson for the
Palo Alto Police Dept
.
De la Vega spent 12 years at
KTVU
; she's been at KGO for a year.
She's become one of
many people in the media biz that have left to become PR people
at various organizations, public and private sector.
Seems the pay is about even and less stress and more stability is a wonderful selling point.
Less anxiety, less wear and tear on the nerves. Sounds good to me too.
h/t: (
Palo Alto Daily Post
)
**We survive; actually
I survive
mostly on
DONATIONS
and
SUBSCRIPTIONS
and a very limited advertising budget;
PLEASE HELP NOW
.
*
SUPPORT 415 MEDIA! -- Please click on my Donate button (located on the right side of the blog) and contribute to 415Media today.
You don't need to sign up for a PayPal account to make a secure and confidential donation. If you do, I'll be grateful and I'll be sure to say so by private email or call.