NO, APRIL IS NOT THE CRUELEST MONTH, October is...at least in the Bay Area. Earthquake World Series, October, 1989. Oakland Hills Firestorm, October, '91. And this month and year, October 2017, the Sonoma/Napa/Santa Rosa fires that have wiped out neighborhoods, taken at least 17 lives and forever cast a dark shadow on its communities.
It's a particularly tough story to cover too; the TV News reporter having to ask questions that may seem insensitive and often are; the mother of all catch 22's and then some.
I didn't see all the coverage but I was able to glance at the majority of the stations work and everyone pretty much came up with solid efforts, some far more committed and dedicated than others but still gallant performance for the most part.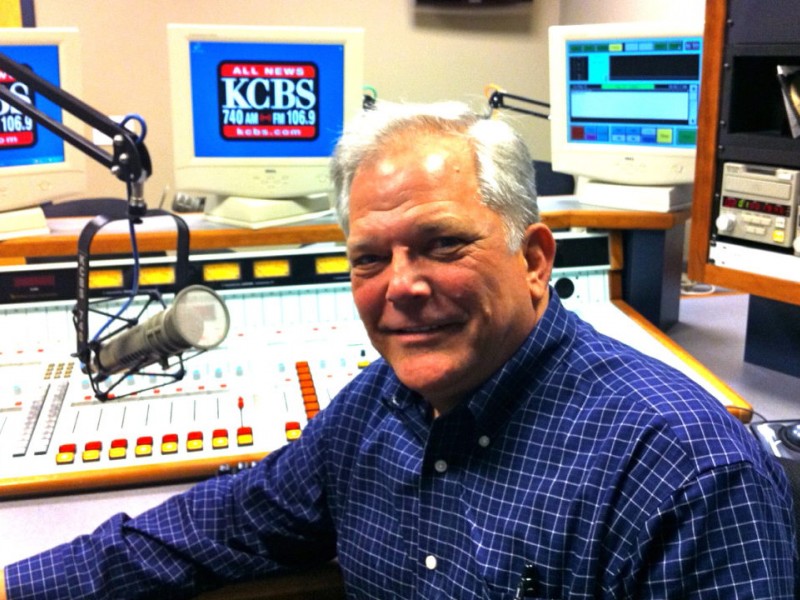 Jeffrey Schaub/KCBS
Lyanne Melendez/KGO-TV
I saw a very compelling live shot by Lyanne Melendez of KGO-TV (ABC7) as she stood doing her standup as a huge flame stood out in the background. I heard some incredible radio reports by KCBS North Bay correspondent, Jeffrey Schaub, who not only set the scene but was right smack in it. Schaub's reports were up front, concise, and loaded with important info to boot. Case in point, his Wednesday morning live phoner that the wind was already picking up and forcing the evacuation of residents near Geyserville.
*As I pointed out recently, KGO Radio would NOT be the radio station to go to if a big story, (like the fires in Napa/Santa Rosa) were to break out on the weekend. KGO is out of the news business. Not only are they incapable of covering a disaster like Napa, they don't even have a plan! I've heard from several sources that a few of KGO's weekend talent had told station management that in the event of a big earthquake, a natural disaster, a fire like the one in the North Bay (and others) that that talent would be available to come in and man the story. Nobody from management gave a damn as they IGNORED the directive.
If this doesn't prove that KGO doesn't give a damn about Bay Area news coverage than I don't know what does. While KCBS was wall to wall on the disaster in the North Bay during morning commute, KGO's morning Branson hillbillies were chortling about absolutely nothing.