KEEP AN EYE OUT
*On just how extra boring
KGO's
oatmeal-breath, evening bore,
Chip Franklin,
can sound.
Franklin was subbing for the Branson boobs, aka:
Armstrong and Getty
, Friday morning. The nauseating meter was off the chart for good old-fashioned mumble-man
Chipster
.
*For that beautiful, sexy
Southwest Airlines
stewardess that has hijacked
Comcast
ads during
Giants'
games. I mean, yeah, she's hot, but I'm not sure I want to see her transformative singing every two minutes. On the other hand, she beats looking at the Giants every now and then.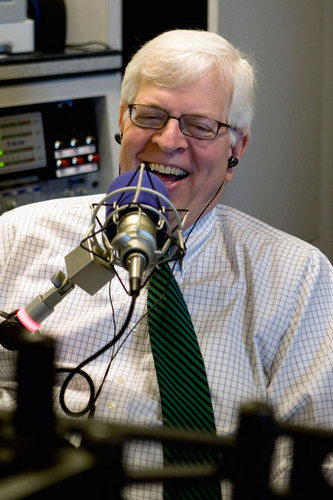 *On that far right radio host,
Dennis Prager
, (9-Noon,
860 AM
'The Answer'
) who in spite of politics I mostly disagree with, nonetheless makes for interesting radio. Yeah, he's entertaining and informative--very listenable as opposed to "
Mr. Softee
" to the left of the dial.
*Keep an eye out for
Ronnnn's
simpleton act which gets more
simple
by the day. There was a time when Owens was halfway decent and worth ten minutes. Now he sounds like some mumbling grunt from Dayton. Quick, make some coffee.
*Keep an eye out on just how boorish
Greg Papa
acts on
NBC Bay Area's
insufferable, "
The Happy Hour
." It's bad enough that the show lacks chemistry and direction; worse, count the number of times Papa
TALKS OVER
the female host,
Kelli Johnson
, and makes her look foolish. Of course, Papa looks worse. Upside: less
Ray Ratto
.
*On
CNN
political analyst,
Nia Malika Henderson
, who could talk about cryonics for twenty minutes and I'd still
WATCH
.
*So, too,
Rebecca Berg
.
*Sure, I can't stand Franklin but give a listen to him and you'll understand my angst. The guy doesn't talk so much as mutters every minute. God, how terrible, how amateur --wait a minute, it's
KGO,
nobody cares.
*Keep an eye out on
KPIX's sports team
where word on the street is that they might
be 86ed
--imagine, newscast without sports. They're doing it in
Denver
-- it's not so radical.