TIME OUT
on
KRON
--let's wait until the real dust settles --eventually it will--and then make a rational thought as to its future. We know its a lot more valued even if its content is a cross between melba toast and a year-old can of tuna fish.
*I'm not a lawyer; I know about the
Disney
history of success in bottling up little inconveniences like
Heather Ishimaru
-type issues but I'll bet anyone a turkey sandwich at
Grumpy's
that the
KGO
reporter will receive justice in some form or another; financially and otherwise; not that any of that matters in a woman who is still suffering mightily these days. How the creature at
900 Front
can still be employed is either proof positive she has something on the company or her lack of people skills is quietly applauded by her boss. By the way, he too has no clue as to how to run a TV station. Good grief. This is what we're reduced to.
*Hey
Trixie
: seriously, you detested by, I'd say, 90% of the
circle7
staff; that's a raw estimate. Your supporters consist of a few interns, the janitor and the bar at
Grumpy's
.
*Oh, Trix?
Wayne Freedman
doesn't count. He was on, off, on and now, who the hell knows. Wait a minute. Who cares.
*
Greg Papa
doesn't ever really look at
Kelli Johnson
on the
Comcast
dog-dodo known as "
The Happy Hour
." If you can stomach it, watch. Papa also routinely
talks over
Johnson, not that she ever says anything worth hearing mind you but it doesn't look good on a show that doesn't look good but
Pop's
misogyny is glaring and ugly.
*Hey
Comcast NBC this -whatever-the-hell your name is today
, could you have spent more than the ten bucks it cost for that stupidly short
fakacta
thing you call a bar. If you were smart, you could have called
KRON
and picked up one of their furniture trade-outs gratis.
*"
The Happy Hour
?" Really now. Yeah, the happy hour at the
Marriott Salt Lake City
would be more like it.

Fareed and Feldy
*Enough about
Ray Ratto's
weight. It's a non-issue. I'm a little zaftig too. Let me give you the shit on Ray; he's simply not interesting anymore. He acts as if he's got an eternal stick up his ass and he doesn't say anything --
he lectures
. It's painful and pedantic, tedious really. He and Papa should lighten up and quit pretending they're God's gift to the world. Nobody would watch this crap if it weren't lapped together with the
Warriors
and
Giants
--that's a fact.
*It could be worse: you could picked up by kidnappers and forced to watch "
Feldy and Fareed."
*
Dave Feldman
: couldn't cut it in the men's shoe department at
Ross
so Comcast is a natural hire. Feldman is about as genuine as a
Fremont Arby's
.
*Let's put it this way: Feldman makes
Damon Bruce
look like
Dick Schaap
.
*DO THIS KNBR (but they won't) Hire the guy that calls in from the city known as "
Butcher Boy
" who rants hysterically and funny about the
Giants
and is one entertaining caller. He has pretty good shtick and he makes YOU LAUGH. You DO NOT LAUGH at the miscreants on the "Morning Show" who has a guy with a fake Jersey accent who thinks people get a kick out of his moronic song parodies. He's a no-talent fraud that sucked enough
Tony Salvatore
that he got a gig with the Marin-UCLA asshole who couldn't spin an interesting tale if his life depended on it. "Yeah, yeah, yeah." Go shine
Larry Baer's
hush puppies,
dude
!

Greg Papa
*
Greg Papa 2
: Greg, you're big here and relatively worthy but your arrogance isn't sitting well with the public and internal staff at Comcast. Get off your high horse, Pop, and pretend you're auditioning for an infomercial at KRON.
*Hey, I was talking to some waspy truck driver outside a
Hayward
mini-mart; the guy had sideburns and a motorcycle tattoo on his neck no less: Hey, I just found the one guy that listens to "
The Shower Hour
!" --
Dude!
*
Yeah, I got your mail and everything is OK now:
George Noory's
"
Coast-to-Coast
" debuts
this
Monday (1-5 AM Tuesday, technically) on
KGO Radio
--Noory got the schedule wrong but it's corrected now and Big Foot is happy.
*
KTVU
's
extended
"10 O'clock News"
debuts Monday from 10 to 11: 30 --just in time for Sweeps and sending chills up the spine of
KPIX
and
KNTV
.
*Then again the
new News Director
(who used to be the assistant ND) has a shitload of more work with less staff which always works well, right? Uh, sure.
*The
Chinese doctor that was dragged down the aisle of the United plane
--I knew it would be radio talk-show orgasm central but at
KGO
since they don't know how to talk about REAL news, the United fiasco was a savior for idiots like
Chip Franklin
and
Ronn Owens
who
MILKED
it to death--SOP for both.
*Chip was so consumed with the United deal he accidently used his
MyPillow
pillow as a whoopee cushion.
*That
MyPillow owner
has more baggage than the
Southwest
terminal at
SFO
.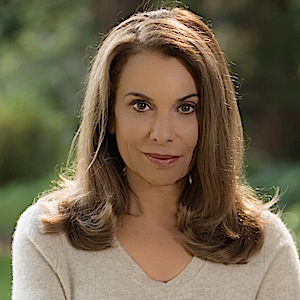 Dr. Tara Fields
*
Ronn Owens'
sloppy seconds
: Dr.
Tara
Fields
.
*I'm not an angry man. I just don't have patience. And all of you drive me nuts minus the few who actually know what I'm talking about and why I'm so gosh-darn bitter.
But deep down in the bitterness lays a man deep and sensitive; full of love and sanguine symmetry --another words I could be a future foodie chap and coach anyone of
Ryan Scott's
bitches.
*Hey, I'm having Korean food on Saturday night just in time for ...
No, please now.
*
Mike Nicco
: more cologne.
*
Mickey Luckoff
and
Jim Gabbert
:
El Cheapo Guapo meets El Cheapo Dog-O
.