SATURDAY MEDIA
--Storm saturation coverage and a few other notes and comments
*On Friday,
I poked
(mostly) fun at all the saturation coverage of the coming storm and got a little heat from some nabobs of negativity.
"
How could you be so insensitive
?" --some of the heat from the usual suspects.
Meanwhile on
KCBS
, this (Saturday) morning, reporter
Scott Lettieri
did multiple reports on the storm while "
I'm singing in the Rain
" played in the background. Very insensitive.
Not to be outdone, as anchor
Jon Bristow
and his booming pipes went to another Lettieri weather story, the
Eurythmics
'
'Here comes the rain again'
played in the background. Very creative.
And I'm
insensitive
?
*To be serious for a change, yes indeed it's a major storm event and people in the Bay Area are going to be inconvenienced
--accidents on the freeways; major power outages; flooding in Marin and Santa Cruz; the inevitable personal stories of dread from Mill Valley home and business owners. There's a pattern developing.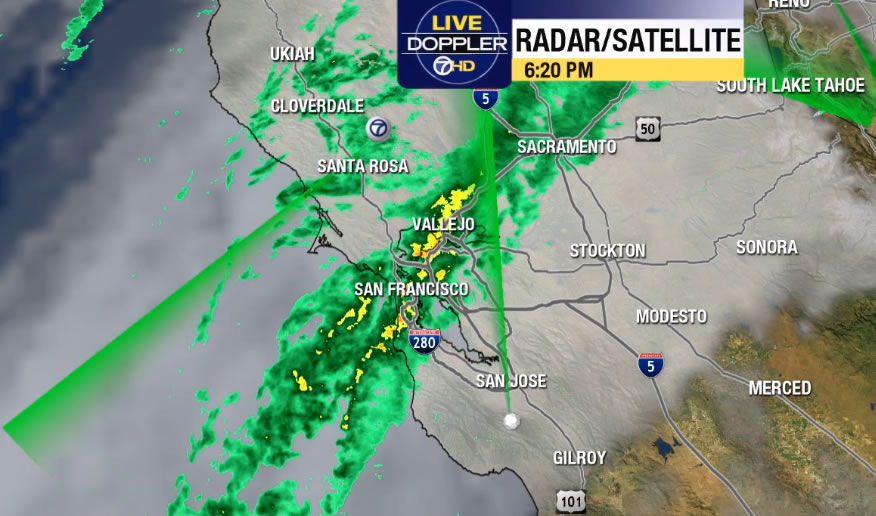 NOTES
...
*Pretty much all Bay Area TV/Radio will be wall-to-wall coverage of the storm and its effect on the nine counties...little digs aside, if you want the most comprehensive coverage, especially when it comes to traffic conditions and up-to-date weather info, I'd turn to KCBS which is tailor-made for this type of story...
KTVU
has a lot of its weekday staff on duty Saturday --including chief weather guy,
Bill Martin
, and reporters on the streets covering the storm ...same too,
KGO-TV
and a bevy of reporters around the Bay Area...
PIX
and
KRON
plan comprehensive coverage.
*
SUPPORT 415 MEDA! Become a PAID SUBSCRIBER now by going over to the Pay Pal icon on the right and SUBSCRIBE. It's easy and it's inexpensive: $25 --one year; $40 two years; I will PERSONALLY call you and/or e-mail you for your contribution and will take you out for *lunch to celebrate. ALL contributions are 100% confidential and you don't have to have a Pay Pal account to contribute. It's that simple.