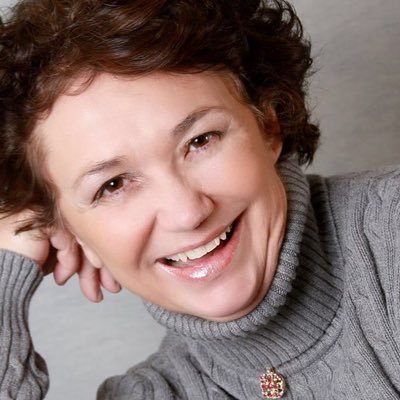 It would make too much sense to place
Pat Thurston
and
John Rothmann
KGO's
1-2 punch
from 7 PM to 1 AM (
Thurston 7-10,
Rothmann 10-1
) but I'm advocating it anyway.
For one, it would solidify
KGO
in the evening and provide a pair of
well-seasoned news-talk hosts
who have a wide audience swath of demos and loyal followings, even in this state of
diminished AM radio
.
News-talk
still has a place, particularly in this current political climate. Ever heard of a guy named
President-elect Donald Trump
?
You think they'll be something to discuss these next four years
? It was a rhetorical question.
I've listened to enough of Thurston to now say firmly she's earned her nightly 7-10 gig; Thurston is a much better interviewer since her early days and she has a good grip on topical events and pop culture. Her inter-action with callers, too, is much more fluid and crisp. She has good guests and insights.
Rothmann to follow her from 10-1 AM (or 2 if need be) is a natural move and should be an easy choice given his huge following not only on KGO but yes,
social media
too, here, for example.
I've marveled at Rothmann's poltical acumen
to a point where some people think I'm his agent; no, I just appreciate someone who can make for interesting radio and whose intellect and moxie on politics and international news is second to none. If "
Rothmann is too smart for KGO
", then management at
Cumulus
will have to recheck the talk playbook.
Both Thurston and Rothmann are
reliable and capable personalities
--known commodities that are not spectacular, merely
solid performers
who can deliver a steady audience and reestablish some cadence to KGO's evening line-up. It would also send a firm message to some of KGO's ex-listeners who took off but can now come back. It wouldn't hurt.
*
PLEASE HELP 415 MEDIA; Support the Bay Area's most-read TV/Radio News blog which is 100% independently run, produced, written and supported by yours truly who needs your financial support to breathe, live, and sustain 415 Media.Go to the Pay Pal icon on the right and click on and subscribe ($25 a year--TWO BUCKS A MONTH!, cmon) Your contribution and/or donation makes it possible for me to deliver you the news and opinion you love to read and look forward too.All donations are 100% confidential and you don't need a Pay Pal account to contribute.I will personally call and/or e-mail you for making a donation. Thank you all for your continued support.