TONIGHT'S THE NIGHT
. The
Main Event
we've all been waiting for --most of us at least. An estimated
100 million people
around the country and globe will watch at least parts of the first
Presidential Debate
--
Trump versus Clinton
, with
NBC
anchor,
Lester Holt
moderating. That might be the bigger story, perhaps.
Holt's task seems unfair and
borders on him be criticized no matter what
. We'll have to wait and see.
But it reminds me of a question: What
Bay Area anchor
could moderate this debate? Who has the gumption to ask the tough questions and be versatile enough, (or not) to pull off a herculean task to say the least?
Not many, if at all--let's go down the line. First, the
contenders
. Later, the
pretenders
. (Mixed sample)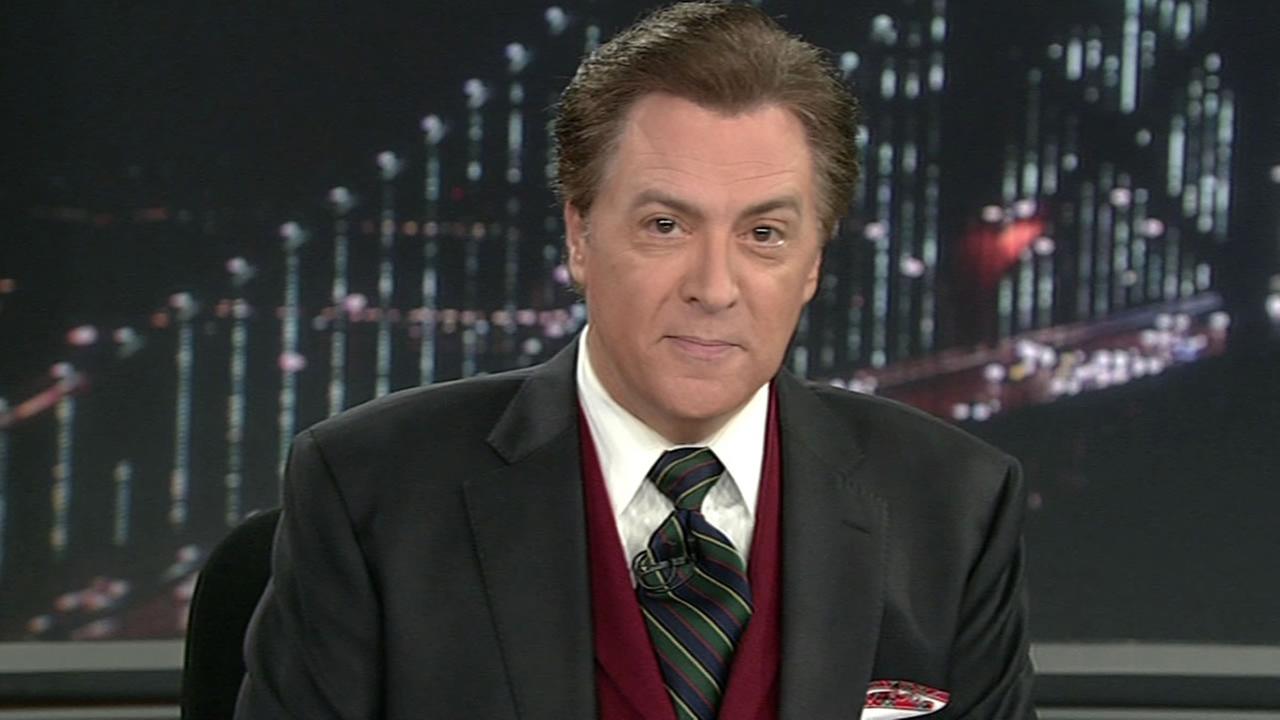 *
Dan Ashley
:
KGO
(
ABC7
) would have the chops to moderate. Ashley has tremendous knowledge of politics and both foreign and domestic affairs. He's also a cool customer and fair. If confronted with an edgy moment, I'm sure he'd be able to neutralize the situation and proceed.
*
Raj Mathai
:
KNTV
(
NBC Bay Area
) This might surprise you because the youthful Southbay native seems to some extent unworthy to moderate a debate but Mathai has a wealth of political acumen and a strong demeanor. That would certainly be a plus given the tension-rising environment that exists between these two candidates.
*
Frank Somerville
:
KTVU
(
Fox2
) Although I've been critical with Frank's overly-righteous takes on Facebook, I also acknowledge he's an intelligent, well-informed and professional anchor that would be able to execute this endeavor. Somerville asks, for the most part, good questions and is no pushover when it comes to follow-ups. I'd expect him to be fair too which as previously noted, is the toughest part of this gig, just ask Lester Holt.
*
Allen Martin
:
KPIX
(KPIX5
) Look, I've never doubted Martin's news depth and acumen. It's his demeanor and presence that I have issues with, that said, Martin would be great as a moderator in this situation. You read right:
great
. Why? Because Martin doesn't take a lot of crap. He's supposedly tough as nails which I believe even though he comes off sometimes as holier than thou. If Martin were to take the mask off and present himself more candidly he'd be even better as an anchor. But there's no denying he could officiate tonight's Trump/Clinton showdown.
*
Carolyn Tyler
:
KGO
(
ABC7
) I've always admired and respected this underrated newswoman on the weekend with over thirty years of experience and a vast knowledge of both the local and national political scene. Tyler isn't the most glamorous anchor but she has no fear either and she knows her business. And she's one tenacious interviewer too. Which is semi-foreign in this market. Tyler would be spectacular for this position.
The
Pretenders
.
*
Pam Moore
:
KRON
: Friendly, professional, hard-working, fairly decent anchor. But debate moderator? Nope. That's not to denigrate Moore who is fairly adept and politically knowledgeable it's just not that easy a job to carry this particular gig off.
*
A Final Note
:
This is a tough assessment but I do believe accurate. Of course it's all subjective; I'm sure you can add some people to the list and subtract too.
You'll notice that I chose only one woman to the Contender list and that's not a knock on women, just a frank evaluation of who I think could execute the role
and those that could not and it just so happens there's only one woman (in my opinion,
duh.
) who is able to do so.
You may feel otherwise.
Of course
you do.