*A
CBS
spy in
NY
tells me the "
60 Minutes
" people have made contact with
Colin Kaepernick's
people for a little chat with the Kap about a few things, something you won't see in the
Chronicle
.
*
Wayne Freedman
, the star reporter over at
KGO-TV
used to be quite the ally of combative and non-people-friendly, News Director, Tracey
Watkowski-Silva
. No more. Even her most staunchest friends now can't stand her and those that do are only doing so to protect their interests. What a great morale booster at
900 Front
.
*Speaking of KGO, that new set had all the buzz of a frozen waffle at IHop. I mean, it looks just fine and all, but for $4 million bucks I was hoping to see the Starship Enterprise.
*
Circle7
Set Good Gossip: from someone in the building the KGO management told the weather women to "
bring your best high-heels to the set
." Seems the new camera/HD settings at 7 are designed to televise the women "
from head to toe
." Good time to be a podiatrist near Front Street.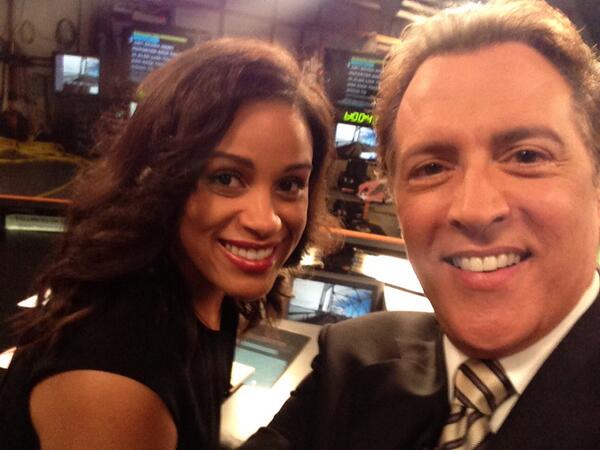 Ama Daetz and Dan Ashley
*That all said, KGO's
newscasts are easily the best
in the Bay Area with steady and consistent, if not overly-spectacular content but who said anyone was perfect. I like
Ama Daetz
and
Dan Ashley
;
Larry Beil
can be a bit stuff and thinks he's God, (with
Authority!)
but delivers solidly on a nightly basis.
Sandhya Patel
rocks my world (looks like she's not going to
CNNI
) and classy,
Carolyn Tyler
adds a bit of splendor on the weekend.

Roberta Gonzales
*See,
Roberta
, I think I nailed the problem: it's how you talk to people --we're not all 7th-graders at a PTA night. Please, Roby, talk to us as if
we're adults
. Quit the
Miss Nancy
crap and all is forgiven.
*
Roqui Theus
Update: better, now just merely half-dreadful.
*
Chip Franklin
: cardboard voice on the radio with intermittent silly topics ranging from "
what's your favorite way to cook tofu
?" to "
Are you happy with your sex life
?"
This all in one day while
Charlotte
,
NC
was about to burn.
Chip should stick to selling pillows and toe-fungus foam because his slop-show on
KGO Radio
is about as compelling as a public restroom on Turk and Eddy.
*KGO Radio: Home of the
Byron Allen Show
.
*
Ronnnnnnnn
: sad, really.
*Wonder what
Duane Kuiper
would sound like after a trip to
Damascus
.
*The
KNBR
"
Sports Update
": In reality, just another 2-minute commercial with accompanying sponsor --
updates
are real news and not rehashed scores from 24 hours earlier. KNBR and
Cumulus
has contempt for their listeners, with the commercial ambush on a daily basis. Greed, mediocrity, and audio blight, what a bargain.
*
Radnich
,
Kuiper
and
Krukow
: Republicans and Anti-Union. Fact.
Roqui Theus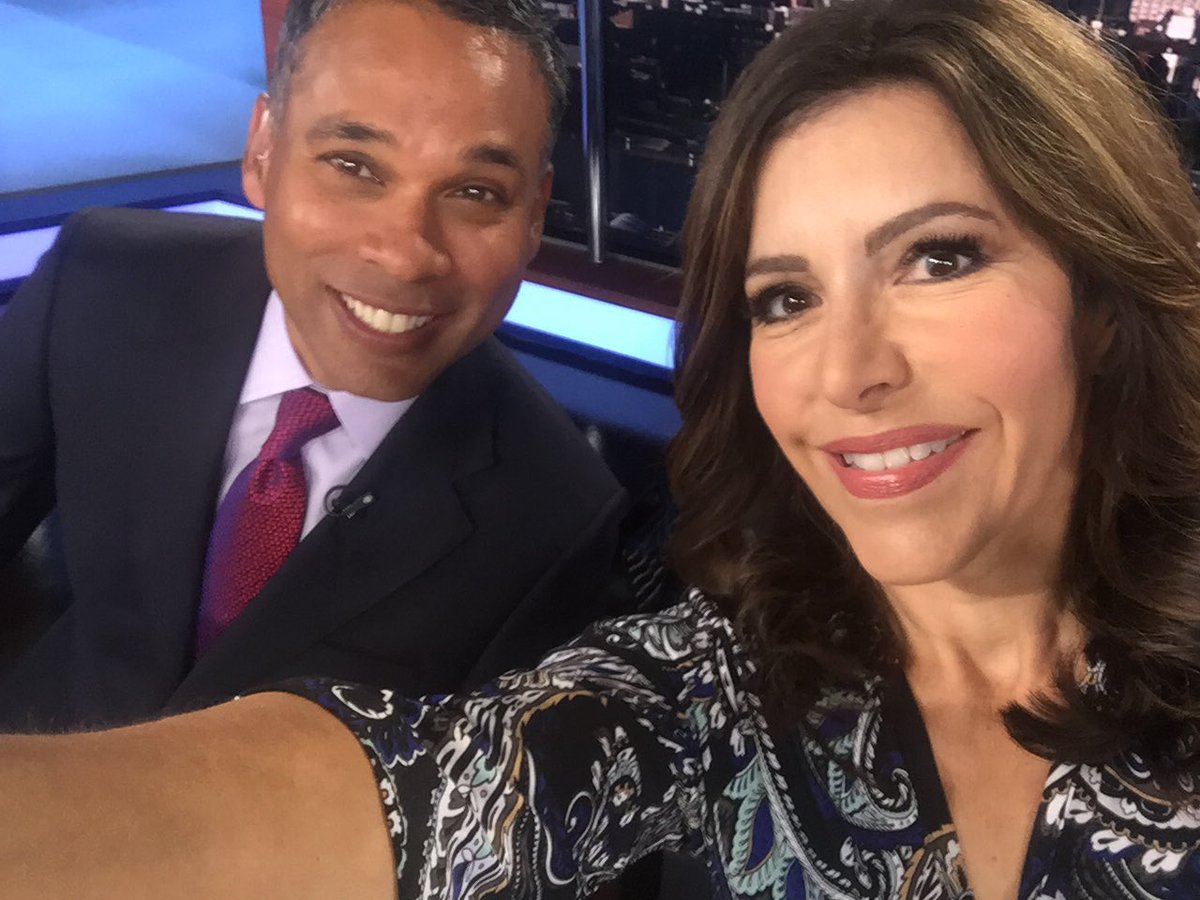 Raj Mathai and Jessica Aguirre
*Cracks in the
San Jose NBC Shield
:
Raj Mathai
and
Jessica Aguirre
are having a small little kerfuffle--it's not that big a deal; something about money, maybe.
*Good point from a
415 Media
reader: Kuiper, Kruk too, will never say anything even remotely anti-Giants because that would piss off
Emperor Larry Baer
who rules the day.
Baer is the biggest phony in the world, a guy who likes to appear as if he's Mr. Fuzzy but in reality is about as fun as three colonoscopies in a month.
*Kuiper, by the way, still sounded bitter on the
Knibber
air Thursday Morning, maybe he was sick of listening to the 40,000 commercials while waiting on hold,
DUDE
!
*Fire and Ice:
Vida Blue
and
Mike Krukow
.
*Here's the deal about
Ronnnnnn
: The Cumulus guys would dearly love for him to retire gracefully Dec. 31 (After the election) but
Ronn
doesn't know what to do with his life and wants to get out of the house.
Should be an interesting 90 days around
Broadway and Battery
.

Ronnnnnnnnn Owens