THURSDAY RUNDOWN
Wonder Boy
--
Lee Rosenthal
--the ex-
KTVU
ND who
split town and headed to Boston's WFXT
was blown out recently.
The next transaction and you read it here first:
Tom Raponi
, the GM also in
Boston
is about to get his walking papers.
*The
Giants
broadcast team using the term, "
on assignment
", for someone taking a few days off would be cute every now and then--in
Boise
.
The on assignment drivel is now an embarrassment that sounds stupid and cheesy --only the booster club would approve it and they don't count.
*
Roberta Gonzales
continues to embarrass herself and by extension,
KCBS
, with her overly sappy, phony, patronizing, shtick on her 7: 20 Weather wrap --it's condescending too and I'll harp on it forever because the listeners are getting sick of it too.
Roberta Gonzales
Roby, just give the darn weather report and laugh a little less. It's getting a little old.
*The joke in Media Gulch near Broadway and Battery: industry wags calling
KCBS
"
KCBKGO
"--the tag referring to all the ex-KGO news reporters and anchors suddenly on KCBS.
Jon Bristow, Jennifer Hodges, Scott Lateri, Kevin Radich
, just to name a few.
KCBS big suit,
Jack Swanson
, of course used to be captain KGO so I'm not surprised here.
*Morning shows, hell, almost all shows need time and some seasoning but you also have to program with the intention of
believing
in something, I mean, really believing in in
with conviction
.
KPIX's
tried and tattered morning meandering mush is a disaster.
It looks as if Daffy Duck directs it.
*The afternoon-drive doofus who likes to talk about his penis has already pissed off one of the femme fatales at
Knibber
...much sooner than I expected. What a prick!
*Update on
KGO-TV's
new set: a staffer says "the next few days." Can hardly wait.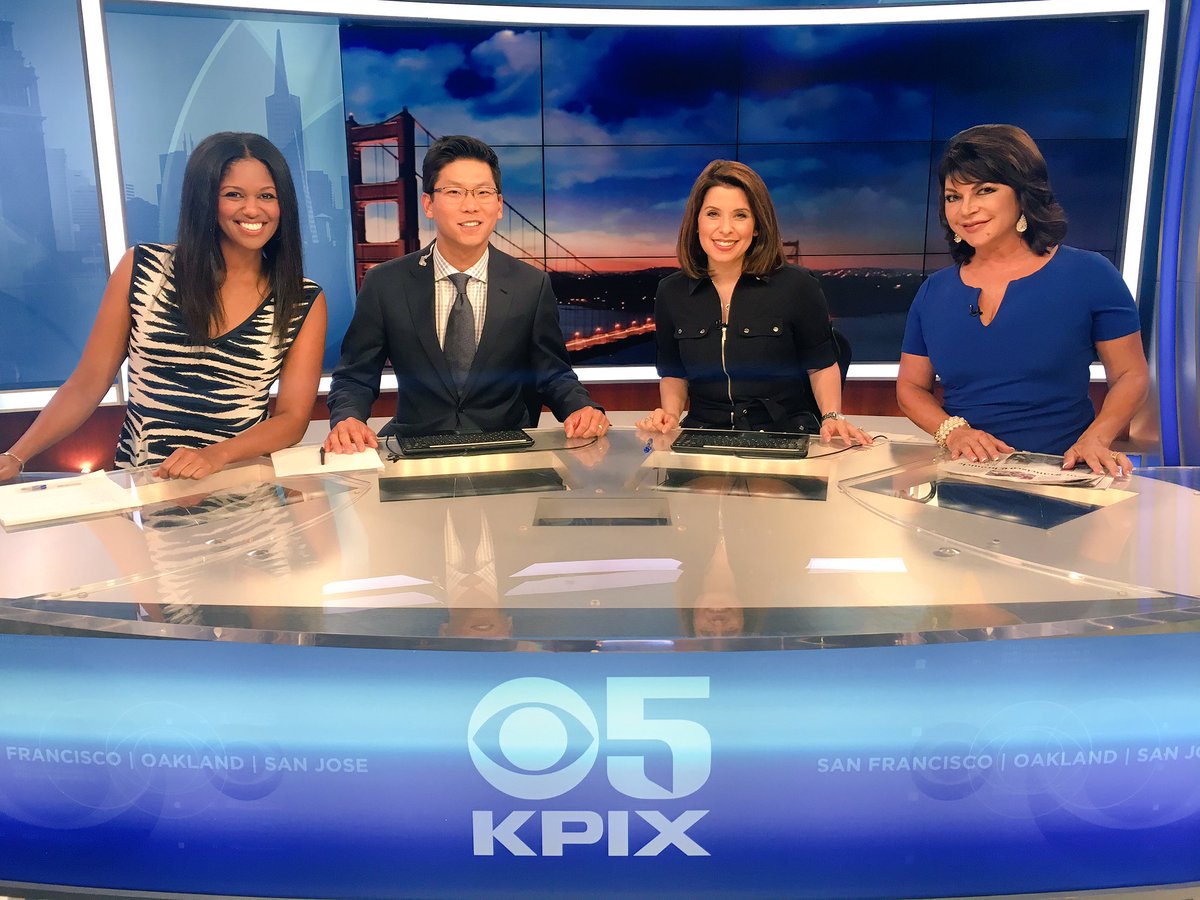 KPIX Morning Show
Someone is looking for Mr. Happy