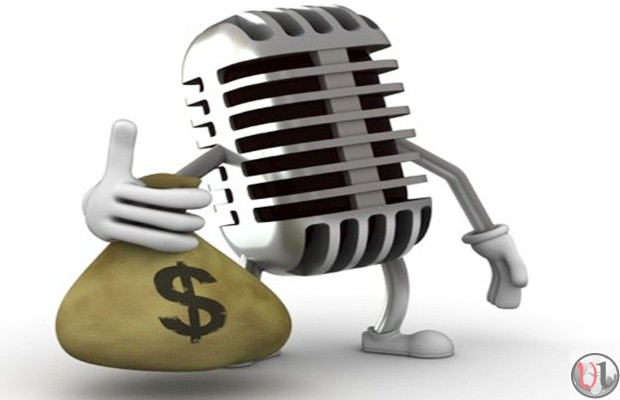 KNBR/CUMULUS
made a little more than $27 million dollars last year so naturally they are right in not wanting to pay livable wages to their little people at the radio station--the little people who produce shows, run the board, get guests, and even do sports updates.
That's Twenty-Seven Millions buckos --enough for lots of brake jobs for the Bentley guy who supports
Don Trump
and has quietly worked behind the scenes to quash union activity and thwart any chance for the little people to earn a decent wage.
By the way, I'm not rallying for these boys to get their due compensation. They do a lot of talking and
post insincere videos on You Tube
. They feel
entitled
to get their money without putting up a fight.
Cumulus Media
is made up of sordid, evil, white men managers whose sole work regards quashing any sort of union --they come from Atlanta, remember, where the tone is softer and the fight is
there is no fight.
The huge majority of the little people frat boys at Knibber failed to even show up at their own rally a few weeks back sponsored by
Sag-Aftra
. How does that look? KNBR management was laughing up a storm, I'm told, and the Tenderloin Bentley man was the first guy giggling --his partner was supposedly so concerned about his Update guy, someone named "
Hughes
", he asked if he could use his chair to put his KFC bucket there in case Mr. Hughes would be attending the rally.
Hughes didn't go. He wasn't alone. Maybe missing the presence of the Bentley guy was too taxing for the mind and another day of working at the Bleeder and giving Giants updates was worth the $12 an-hour even if that sucked.
Maybe these little people, god forbid, have to think of a plan. Maybe they could confront the big on-air people; the ones who make pretty good money-- enough for some of them to take a week off from their show to fly to Boston and New York to take in the Giants games and drink heavily and eat out.
Maybe they should ask the guy who drives the Bentley and openly laughs about paying Six Grand for a tune-up about why they are fussing and see his reaction. Perhaps then they might have the balls to actually
do something
--you know, little people, it's not in the Constitution that
they
have to pay you, you could certainly go find other work but realize it ain't coming your way simply because you
deserve
it.
But just remember, KNBR -Cumulus made 27 Mill last year while you were giggling with the Bentley guy. Maybe if you're lucky, he'll take you guys for a ride in the Tenderloin.