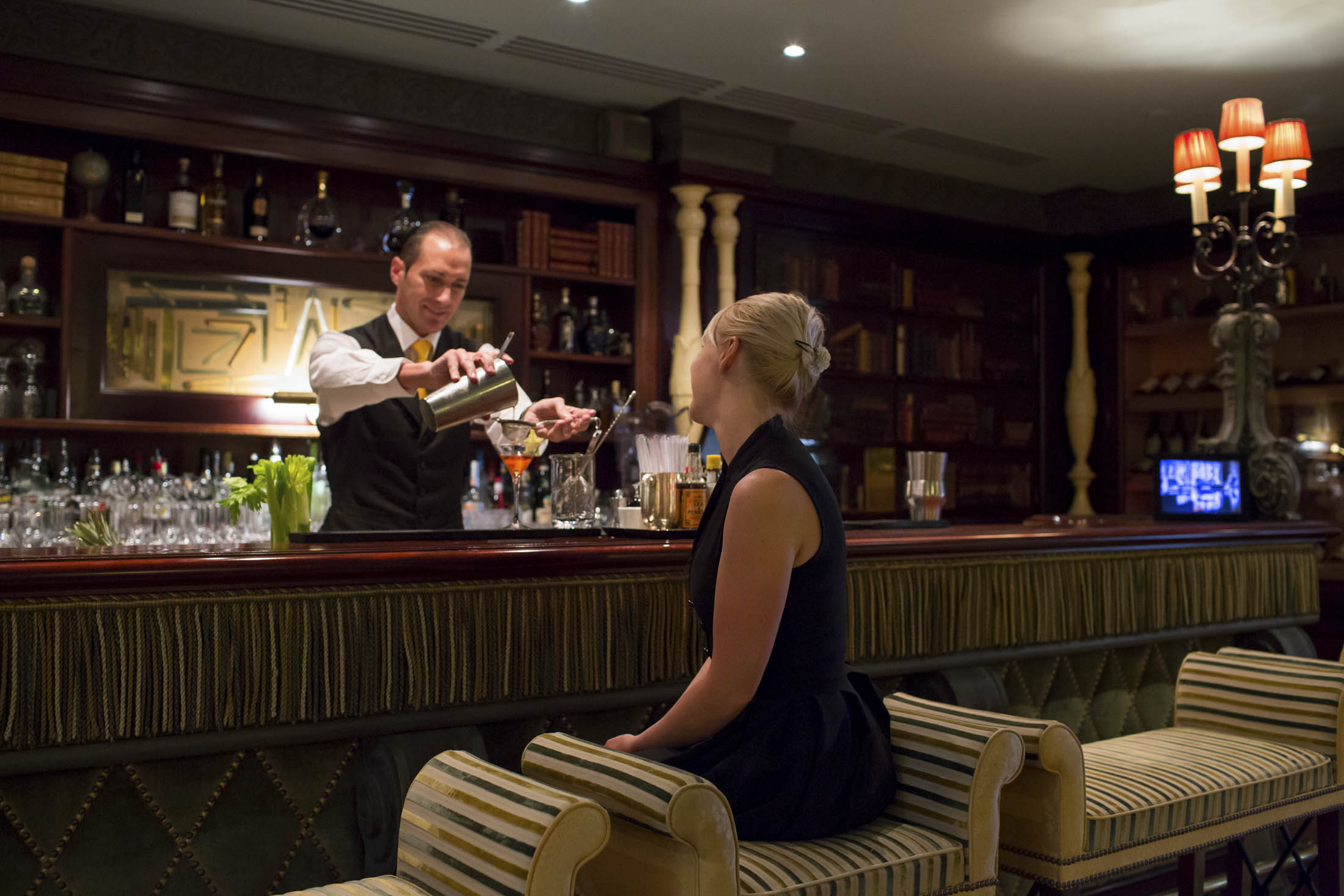 SYDNIE
was late at the bar Saturday night; we were going to have dinner and some drinks --a brief respite from the real world which pretty much sucks right now.
We met --
get this
--on-line,
Craigslist
; (OMG!) she responded to an ad I wrote. Lucky for me she seemed quite reasonable and genuine --even though she works in advertising.
When we first met about a month ago, I told her I was suspicious. "
Why are you suspicious
? "she asked. "
Well, for one, you're hanging out with me
." She laughed but I was serious. "
What's the big deal
? ," she repeatedly inquired. No time for games.
I was up front. I'm in a stage of my life --personally and professionally--that I couldn't imagine be possible. Here I was, in clinical depression, drinking, commiserating, feeling quite a bit down and out in fact, why the hell would anyone want to hang out with me, it was all encompassing.
She was in a funk herself; a really rotten divorce, single mother from Maine, chock full of quite a bit of tragedy and mayhem --what a perfect combo. But unlike me, she wore it well. She seemed quite capable of compartmentalizing all her issues while I just toiled away. She's quite a decent friend --and that's just it, we're
friends
. She really doesn't date now and I'm sort of her
wing mate
--her term. And I'm fine with that because I have about 7 million things going on in my life right now, so friendship is good. In fact, friendship is quite convenient and safe.
I told what I do. She laughed. Again, keep in mind she's from Maine; her mother is from Boston --she works in advertising and she's sipping drinks with me; added bonus: she insisted on buying so I'm rolling with it.
Sydnie is cool, real authentic and non-pretentious. I still don't trust her, my own insecurity --not that I haven't given up looking for a woman who would have a serious relationship with me, just that I'm having difficulty in this chapter of my life finding someone I can trust. Sydnie, and I told her this, can "
have
" any man she pleases but she's taken (she says) by my insecurity.
Huh
? "It's
an 'East-Coast thing
,'" she tells me. I kind of get it now but I'm having reservations --I understand women have a far more
'bigger picture'
thing that most men can't grasp --like me, for instance, but she swears. OK, but
me
?
We haven't been intimate and it's not a prerequisite in case you're wondering. She's going through a lot now, one being a single mother and dealing with a real nasty divorce. Maybe she needs someone like me in her life so I'm beginning to take it all in. Plus, I also think the idea of her not having to worry about me and my personal libations is pleasing--to both of us.
Why do I bring all this up? What in the hell does my personal life have to do with writing about media? I bring it up because some of you, I've developed quite a bond; you've come into my life --some of you, former enemies, foes, friends and non-friends alike, and have helped me overcome--both directly and indirectly, the serious and not-so-serious issues that currently make just waking up and getting out of bed a real good day.
I thank you for that because every day is a new day and a challenge. Again, thank you, and thank you, Sydnie, for being a good friend.
Have a nice day and take care.