Heather Holmes: More Thin Mints, perhaps?
I do believe it's a selfie
FRIDAY
GARBAGE
; lots of garbage.
The e-mail was a bit more emphatic and blunt: Most of the theme had to do with the barrage of garbage, or
GAR-Bosh
the viewers have begun to turn off here in the land of cranes, bicycles, 89 dollar parking meter tickets and crappy local TV News.
Tweet
that.
Why do you watch, then, Richie?
Well, I do kind of have to, right? What am I supposed to do; turn the radio on? That would be double torture. The coffee is beginning to take effect; good, because I was about to migrate to Facebook to see what
Frank Somerville
was preaching today; his latest outrage or "
I felt a tear in my eye when I read this
." Frank gets really teary-eyed lately; I
dunno
if he's serious or rather
Fox
insisting he forcefully engage in the 21st Century mishmash of that damn,
Social Media
.
Have you read Frank
? I really believe he's become the male
Mother Teresa
. I think he's found a higher calling than reading those damn teleprompters in Jack London Square. How do I know? Because it's gone
viral
.
*
Gone viral
. Sounds like an STD affliction --an
affliction.
A disease or another
Reggie Aqui tweet
. Is there a difference? Perhaps we should go to Facebook and Somerville will analyze it and shed a tear or two and his
followers
will find balance. If not, we can at least see my sister's latest baked eggplant --it's quite lovely to look at and see on display. To hell with the
NEWS
! Let us see my sister's eggplant, or we shall all be forever doomed.
*"
Hey honey, we donated 25 bucks to read this?!!"
*
KGO-TV could save money; why waste Reggie's time on an obscure morning program; he could just be in a dark studio all by himself and tweet all day, 24/7! News? Who watches news anymore; Reggie, tweet, Reggie, tweet, it was pre-ordained that you TWEET for the rest of your life! SELFIE TIME!
*Ah, what tranquility in the local TV scene;
KGO
reduced to morning marginal destruction with an audience dwindling faster than a martini consumption at a Happy Hour, New Jersey Sheraton.
I say we all march over to Grunpy's and get wasted. I'll buy everyone the tuna melt and the rest of 'yous pint down on some overstocked Guinness. That's the ticket!
Could be worse for Reg: he could be
Mike Nicco,
the "
meter-rologist
" who loves to get funky in the morning because, 'yall, better to get funky than that damn irritant, news presentation, gettin' in the way. Wait a minute! Did I say
news
? What the hell is that? News?
Has it gone viral
? Reggie, through a proxy of his named
Suggo Selfie
, has called off the party and is lobbying now for that Grumpy's encounter.

*
BREAKING NEWS
:
Heather Holmes
waistline is getting so thin staffers have begun quietly demanding she take control. They inundated her desk with Oreo cookies and a crate of 7-11 hotdogs. Holmes apparently wasn't impressed and tossed all the goodies off her desk. Staffers really became worried when Holmes was listening to
Karen Carpenter's
"
We've Only Just Begun
."
Good News
: Holmes is trying to gain a little more weight.
Bad News
: Holmes was heard in the back office attempting to talk like a pirate.
*Cold War:
Holmes
and
Julie Haener.
Potential tug of war.

The Male Mother Teresa, Frank Somerville, explains life issues; sheds a tear
*
Bill Burton
, big suit at KGO: "
If it doesn't TWEET, you must acquit
!" Thanks Bill.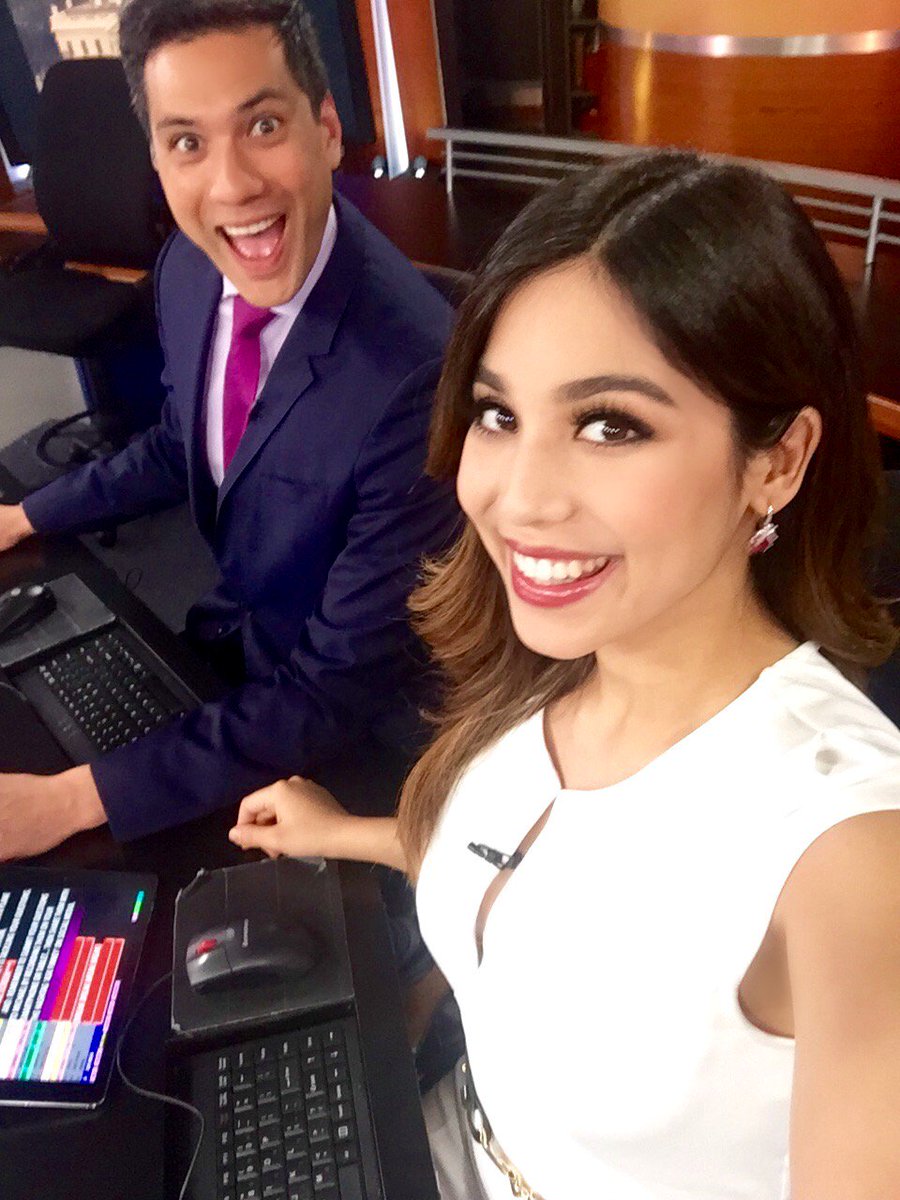 Selfie Time: Donnie and Marie