*A Bay Area radio GIANT; a truly great morning personality and pioneer (someone who'd make mincemeat of Murph and Mac)
Dr. Don Rose passed away 11 years ago
this month. Dr. Don was not only a cool craftsman but a very, very nice gentleman too.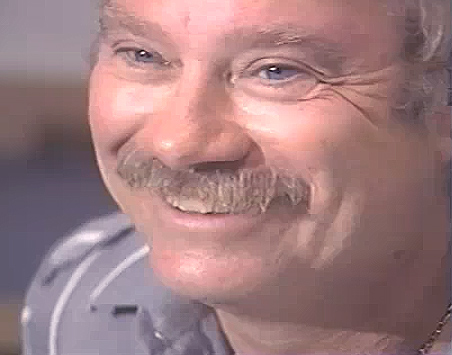 As we read of the
apparent, soon-to-be demise of FM ALT Rocker, "Live 105
", I'll always remember one of its biggest alum,
Alex Bennett
, a Bay Area broadcast veteran
now doing a nation podcast in NYC.
We talked about Bennett a few years back
extolling his contribution to Bay Area radio
.
For all his personal peccadillos (and he had many; still does) Bennett was entertaining as all hell and quite a presence.
His morning extravaganzas --known as "
Breakfast with Bennett
" was a big-time radio event. Scores of
VIP
, mainly
SF-area comedians
and
local media figures
made the
BWB
; a major part of the Bennett cog; a
key negotiating tenant
of Bennett's repertoire; staple entertainment and must-listen radio on "
Live 105
" in its heyday.
Who knows how a 2016
BWB
would fare today in the world of Internet and Satellite radio but it was certainly a big part of Bay Area radio and precisely the type of vintage broadcasts that defined Live 105 and will always be a part of its heritage.
*The idea of
CBS
selling its radio division to essentially
satisfy its shareholders
and use it as a means to lift up less profitable CBS divisions is, at the very least, disgusting, and worst, beyond the pale. Just awful.
*Does
FCC
mean anything? --better yet, does FCC
do
anything?
*Advertisers aren't dumb; they know fully well that scores of listeners LEAVE stations like KNBR when said outlet bombards the airwaves with over 10 minutes of commercials in one cluster; (although in KNBR's case, about 12); nobody denies KNBR its right to make a ton of money but at what cost? Short term, a wad of green; long term diminishing listeners and diminished profits at which point NOBODY
WILL
CARE.
KNBR's Morning Show mutts, "Murph and Mac" --Brian Murphy (left) and Paulie Mac
*The deep-seated hatred of
KNBR's "Morning Show
" stems a lot from the obvious resentment of
Brian Murphy's
vacuous style and
incessant pop-culture reference
s; his pubescent glee over
SF Giants
any and all everything; and worst of all, Murphy's faux congratulatory sniff to everything
Cumulus
. In other words, a kiss ass and not a good one at that. We won't even dignify the idea of mentioning his
sycophantic co-host
who thinks he's a part of
Grateful Dead
lore and
Springsteen
buddy.
*Follow me on
Twitter
*Help keep
415 MEDIA
sustainable and independent --please make a
donation today
by clicking on the
Pay Pal icon
on the right side of the blog. All donations are
confidential
.