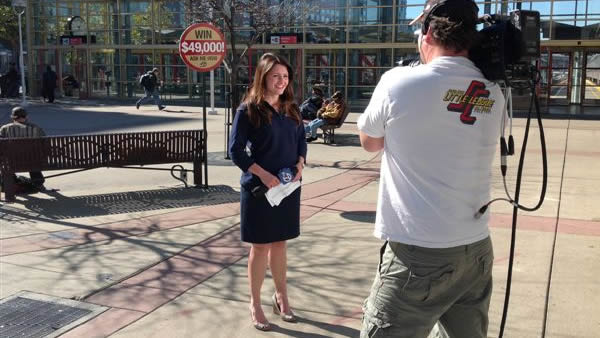 KATIE MARZULLO
is not having such a swell holiday season. Personally and professional. The
KGO-TV
(
ABC7
) reporter/anchor is positively in the dumps.
Marzullo, who took a leave in October to care for her ailing father is quite peeved that KGO essentially sent her to the wood shed --instead of playing a prominent role, even on the weekend, she's just another street side correspondent.
Marzullo is unhappy with her diminishing position at
900 Front
. At one point not too long ago she assumed that she would be given a more prominent position on ABC7's various platforms.
Said a longtime KGO staffer: "She
thought she was a 'star--bigtime --they (management) came to the conclusion that she
(Katie
)
was just another pretty face. Not ready for primetime; small market girl."
I've said repeatedly here that while I believe Marzullo is a good anchor, I don't think she's anything special. That's a blunt assessment but that's why you come here.
On the other hand, I can sympathize with Marzullo's frustration with what appears to be a major communications issue at KGO. Nobody seems to be in charge. Staffers get informed of personnel moves via outside outlets (like
415 Media
).
Maybe the ND,
Countess Watkowski
should have another staff meeting and quit asking people "
who's leaking news to 'Lieberman?"
Nobody you know, anyway, Trixie.
*Follow me on
Twitter