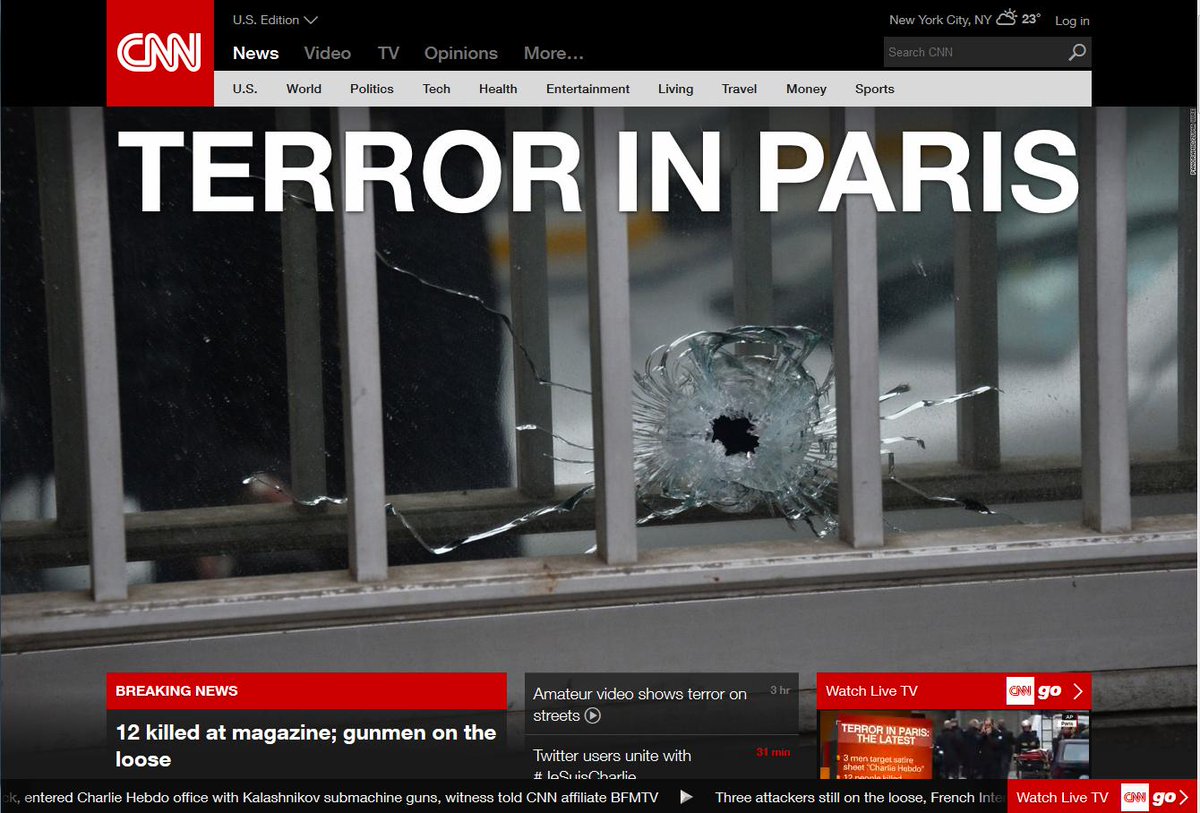 Glued to
CNN
the entire weekend because of the Paris attacks and I wasn't alone. Millions of others around the world were more than likely observing the harsh reality and scope of events in France.
--I wish CNN would kick its mega-annoying "
Breaking News
" salvo when there was really no breaking news; in fact, many a times, it became confusing especially when one was looking for legitimate breaking news. Old habits are hard to break.
--Should be interesting to listen to
Michael Savage
on Monday. As usual, Savage told it like it is in the very early stages of the attacks Friday afternoon.
Meanwhile, the uber-boring, so-called, "
voice of reason
" will conduct his usual cliché-ridden Monday chat-fest with all the housewife women in Pleasanton named Christina. They still love
Mr. Softie
.
*Here's a big thumbs-up to the local media TV/Radio minions for allowing network coverage to suffice and swear off the dreaded "
local angle
." International news is not a local forte, in any market, save for maybe NY or Washington and even then, the CNN's,
BBC
's are better-primed.
*
415 Media Insta-Poll
: What was your outlet; TV/Radio/Internet of choice over the weekend? I'd like to know.