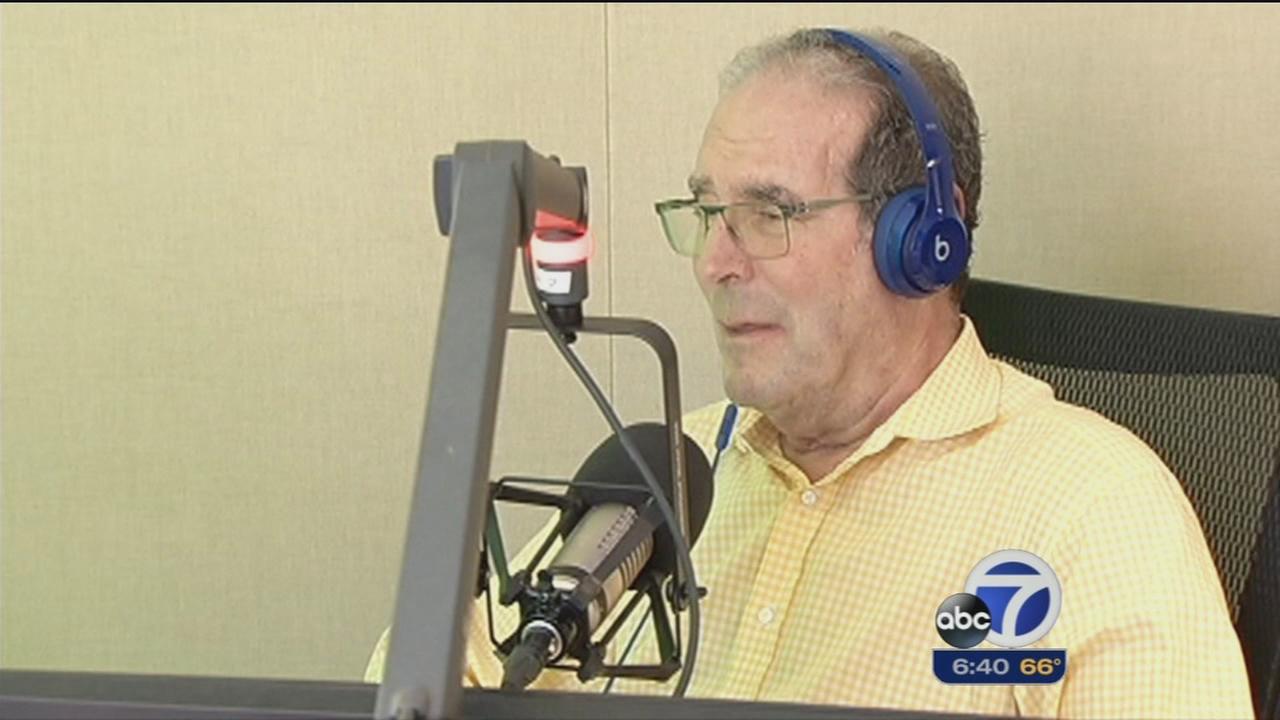 Ronn Owens/ABC photo
Ronn Owens
celebrated his 40th anniversary at
KGO
Tuesday with a predictable sappy three hours of worshipping mushes from his amen corner, including a
horrific gag-fest with Gavin Newsom
in the final hour. It was sort of grotesque, even by
Ronnnnnn
standards
.
Between all the personal porn and gushy ass-kissing, the public missed out the real story:
what's up with Ronn and his future
at KGO.
Ronn will carry on indefinitely at
Cumulus
because, and how sad is this? KGO doesn't have nor
has found an adequate replacement
for Owens--its that simple. Moreover, and this is the big reason that no one wants to put out: Cumulus is fearful of
Owen's ongoing battle with Parkinson's disease
.
Cumulus is scared to death of any parting of ways with the morning host--call it the
Barbieri effect
. It's no coincidence that Owens waited more than a decade to disclose his medical condition: don't think for a moment it wasn't timed. Right before Owen's contract was up (December, 2015) --
like Ralph Barbieri, the public disclosure was intentional
--and it worked. Maybe.
Cumulus is scared to death of a potential contract run-in with a Bay Area radio host who has manned the microphone for 40 years and although whose ratings have fallen dramatically, still has enough cachet to carry on. Even though he's getting slaughtered by both
Radnich/Krueger
on
KNBR
and
Rush Limbaugh
on
KSFO
. Ratings don't lie.
But to the 50 year-old housewife in Pleasanton; the mutants like Rama; the middle-aged men in Hayward who cheat on their wife, it's a good day--more
Ronnnn and Mr. Softie-
-for the time being. Be happy.
Better yet, dance to
Ronn's favorite tune
!
*Follow me on
Twitter