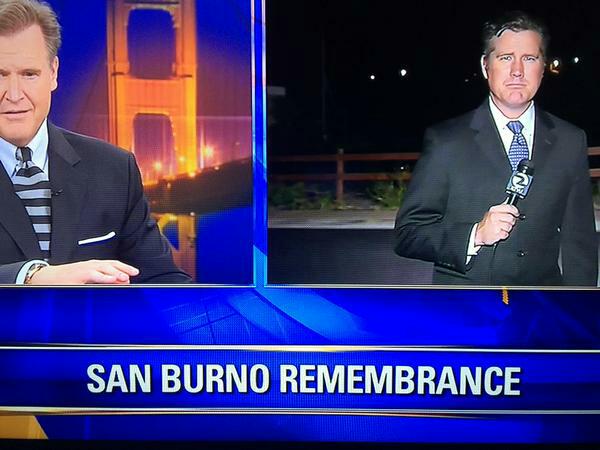 This was the banner graphic on the
KTVU
"
10 O' Clock News"
Wednesday Night. I think we have a problem.
Anchor
Frank Somerville
threw it to reporter,
Ken Pritchett
, for a live shot from
San Bruno
on the fifth anniversary of the massive PG&E pipeline explosion
.
So the "
San Burno
" graphic seems to be an intentional hit by some devious employee. Probably, and this is just a guess, but
Sum Tim is very Wong
.
Oh, I'm on this immediately. And I'm pretty sure some heads will roll. Again.
UPDATE 1 --11: 14 AM PT
KTVU has offered this rather
lame apology
---meanwhile, a well-placed station source said "San Burno" graphic was no accident. No typo.
We're investigating.
So are
others
now.
*Follow me on
Twitter