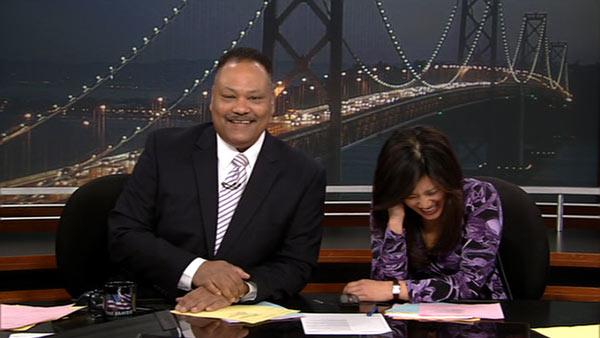 Don't be deceived by the picture;
KGO-TV's
morning anchors,
Eric Thomas
and
Kristen Sze
pretty much still can't stand one another; actually, Thomas is really more annoyed with Sze than Sze is with him. Supposedly, she's very insecure and a pain in the ass to work with, but work they do, it's a good thing it's not any heavy lifting and just merely morning TV news breaks.
Sze's work attitude has become diva-like and divas don't usually fare well in the long run; well, unless
some of them have extra-special in-house benefits
.
Maybe that Sze insecurity has a lot to do
with this
? Oh, come now, never!
*Follow me on
Twitter