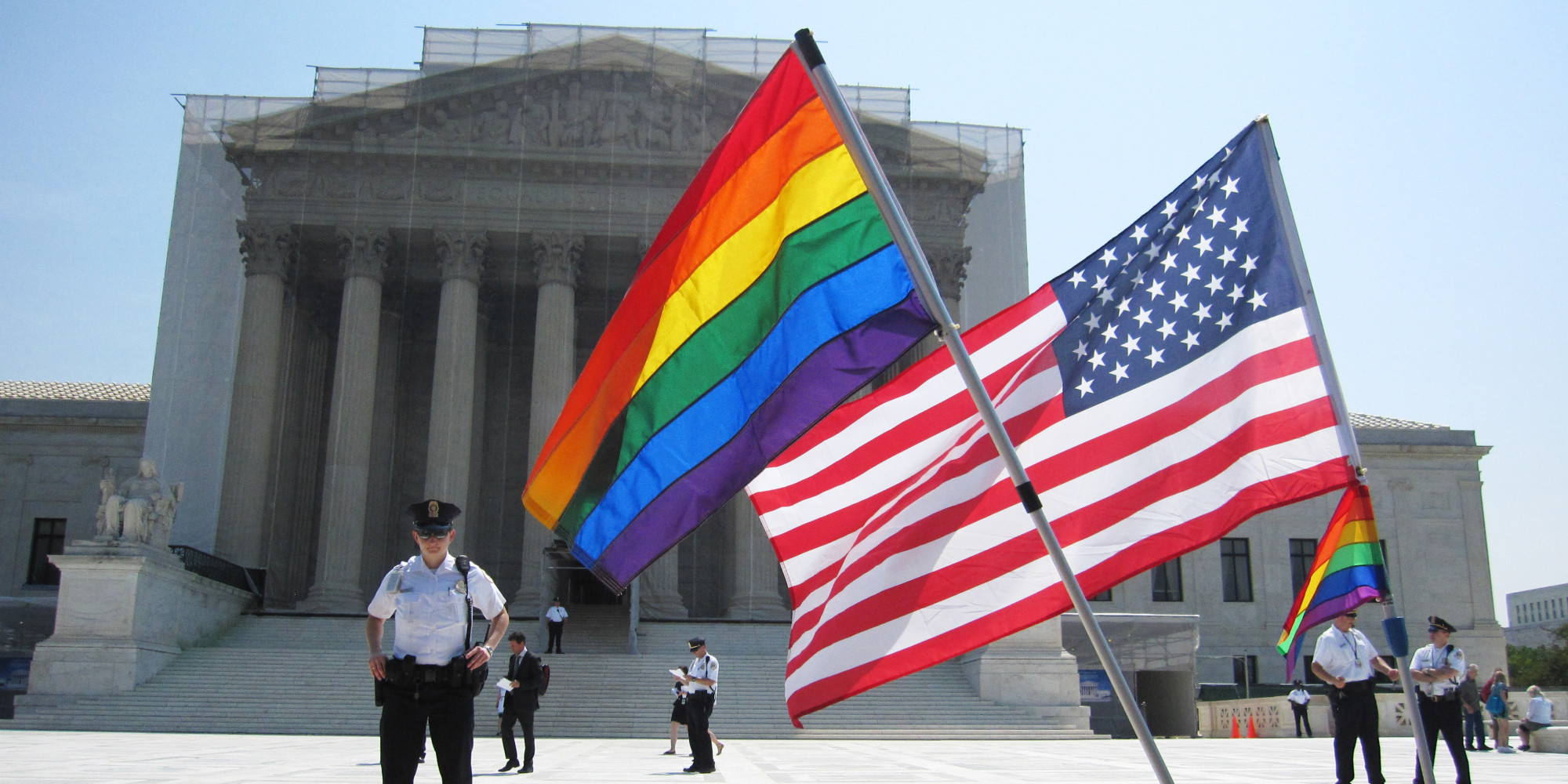 I was listening to
KCBS
a little after 7 AM when the
Supreme Court's Gay Marriage 5-4 decision came down
--chief reporter,
Doug Sovern
read the brief and anchor
Stan Bunger
called the decision, "
historic
." Indeed.
KGO Radio
and
KQED
immediately went to nonstop radio coverage.
KTVU
was the only local TV station that had a reporter in the Castro and provided immediate coverage.
KNTV
,
KGO-TV,
and
KPIX
relied upon network coverage.
UPDATE
8: 03 PST:
KCBS was the early winner immediately after the decision: the all-news radio outlet had their Friday panel in-studio (good timing) including the
Chronicle
's
Phil Matier
and
Willie Brown
talking about the political ramifications --as usual, it was good radio. Matier offered the theory that the gay-marriage issue would now be taken off the table as Democrat fodder for the
2016 Election
, but
Stan Bunger
was quick to point out that
Roe v Wade
, after years of becoming law, is still being debated.
The roundtable was both lively and fresh and KCBS stuck to its coverage --while
KGO
merely read headlines and sent it to reporters in the field.