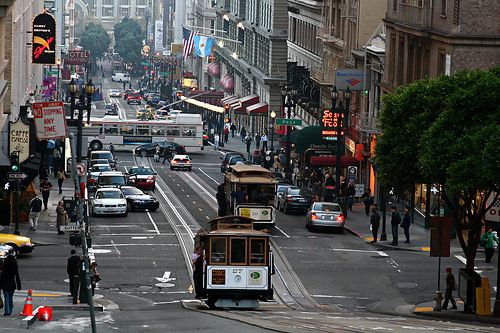 THURSDAY QUICK START
*Major kudos to
KCBS' Holly Quan
for outstanding work direct from the scene of the
collapsed-balcony tragedy
in Berkeley. Quan's calm reporting from the dismal locale was a welcome relief from some of the more lurid and frankly, unprofessional reports from others. I'll leave it at that.
*Major News dilemma: The grisly scene in Berkeley and the
Warriors Championship aftermath
began quite a dilemma for Bay Area News outlets. How do you keep to the ongoing story in Berkeley yet also cover the equally BIG and cheery Warriors' victory in the
NBA Finals
? A News Catch-22. Everyone did their best and it worked. Balancing acts galore.
*
KTVU
's
Keba Arnold
debuted on Thursday. First impression: B. She'll need to try to bury the cutesy persona but overall, so far, she looks and sounds perfectly
FOXie
.
*Friday will be dominated by the
Warriors Parade
in
Downtown Oakland
. Here's hoping the TV people get it right and get their scene-setter shots from Lake Merritt and beyond. Should be a great day.
Comcast Sportsnet
is going with SIX! straight hours of live programming from Oakland and Kaiser Convention Center. All other Bay TV outlets will broadcast live in addition to lots of radio stations. Welcome to the sunny side of the bay and for the moment, you can still find parking.
See ya later.