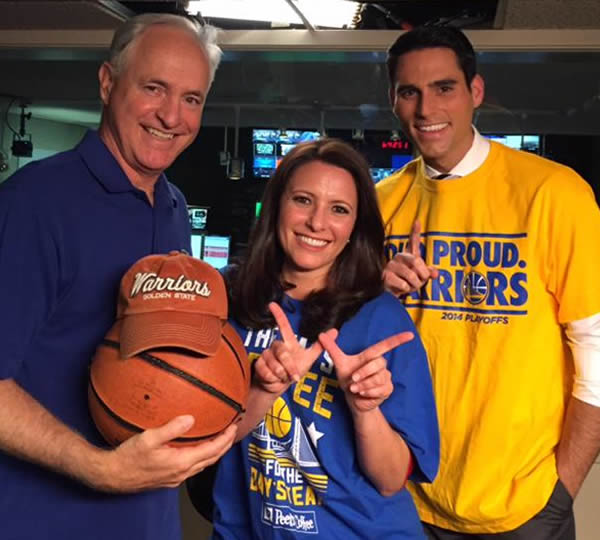 If you think
KGO-TV
personnel are
happy now
(like presumably every other
Warriors
fans this morning) just wait for the next few weeks.
For starters, KGO killed in the May Sweeps. They blockheaded the competition at all-important 11 PM and did very well at 5 and 6 PM too.
Now,
they get the NBA Finals
and ratings nirvana (ABC broadcasts the NBA Finals and of course KGO is ABC's O and O (Owned and Operated) station in the Bay Area.
Take that, everyone else
!
Which means everyone at 900 Front will be donning yellow and blue and the sales department will be eating a lot of cake.
The last time the Warriors were in the NBA Finals was 1975 (as pointed out) --they played at the Cow Palace, the dilapidated dump in Daly City.
In 1975
Jerry Ford
was the POTUS. (
Sarah Jane Moore
tried to assassinate him in September outside the St. Francis Hotel)
Joe Alioto
was SF mayor.
Patty Hearst
was living on Morse Street with
Bill and Emily Harris
of the
SLA
. The
Streets of San Francisco
on
ABC
was #5 on TV and the local news was dominated by "
Channel 7 News Scene
"
#1 hit: "
Do the Hustle
"--
Van McCoy
. "
When Will I See You Again
."--
The Three Degrees
*Follow me on
Twitter