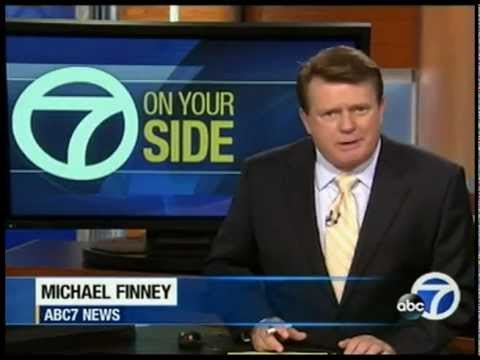 Michael Finney
has grown on me.
The
KGO-TV
Consumer Reporter and "
7 On Your Side
" host has been a Bay Area TV staple for years with a distinctive voice and presence. Some people had issues with "
the voice
", others not so much but as I've watched and listened, (Finney has a show on
KGO Radio
from 1-4 PM weekends), Finney, A. knows his stuff, B. has helped a whole bunch of people who've been screwed by companies, scams and made for suckers, and C. seems like a nice person according to several
Channel 7
staffers.
Finney is genuine and sincere unlike some his counterparts. Just the other evening he was holding court with anchor,
Dan Ashley
, It was a segment on "
free things
" and the backdrop was a puppy-dog doll with a bow tie. Cute. Funny too although I've seen my share of puppy dolls. (I get nostalgic this time of the year); in any event the bit worked well and showcased why Finney has developed a following in over a decade's work here in the Bay Area.
I think most people trust him and appreciate his sincere attempts at righting a wrong or making sure the older folks don't get scammed by some intuitive con artists. Finney, I've been told, is quite an adept worker at
900 Front
. He's also got a decent staff to handle the hundreds of complaints he gets every week by consumers who have been screwed one way or another.
We look forward to seeing and listening to Finney in the coming days.
*Follow me on
Twitter