Ken Bastida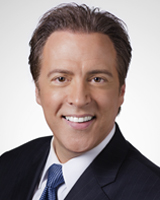 Dan Ashley
Frank Somerville
KTVU
Raj Mathai
NBC Bay Area
Female readers of 415 Media, rejoice: You asked, (and I now deliver), the first "Who's the hottest Bay Area male TV news anchor?" contest. This is serious business and I intend to make it an annual fest. Besides, who the hell needs a lame local Emmy? (You can buy better statuettes on Craigslist)
I digress: THE CONTEST:
THE CONTESTANTS:
Top to bottom:
Ken Bastida/KPIX
Dan Ashley/KGO
Frank Somerville/KTVU
Raj Mathai/KNTV
**Honorable mention: Nobody in particular.
WHO'S THE HOTTEST BAY AREA MALE TV ANCHOR?
1. Vote early and often.
2. Winner gets lunch with me.
3. Loser gets lunch with me.
4. Comments welcome, (be cool now), and refrain from toilet humor.
5. All votes tabulated by Dept. of 'Hot SF TV anchors', based somewhere in Florida.
*Follow me on
Twitter