BACK FROM THE ELECTRONIC ABYSS
Don't spill water on the crappy little computer ...words I've never taken to heart until now.
Must have been some mojo from a "
Murph and Mac
" truck driver
*That new KPIX GM from
Sacratomato
was a safe hire. The CBS honchos apparently believe that some white guy who doesn't even know how half the anchors will do well at 855 Battery. Wait a minute...hell, I don't even know half the teleprompter readers either.
*New joke at
PIX
: we don't have a face of the station but we sure as hell know how to hire obscure anchors from Hawaii.
*
BREAKING
!: During the evening of the Manchester massacre,
KGO
's taped shit fondue known as "
Ethan BEAR!-Man
" was playing broadcast footsie with the blond bimbo whose name I don't care to know or mention...It was embarrassing but for
Cumulus
, just another night at the artificial frat party. I'm just thinking out loud if we, god forbid, have a natural disaster and/or 9/11 terrorist attack, will the gruesome twosome be pontificating about where they first got laid...don't laugh, it's in the cards.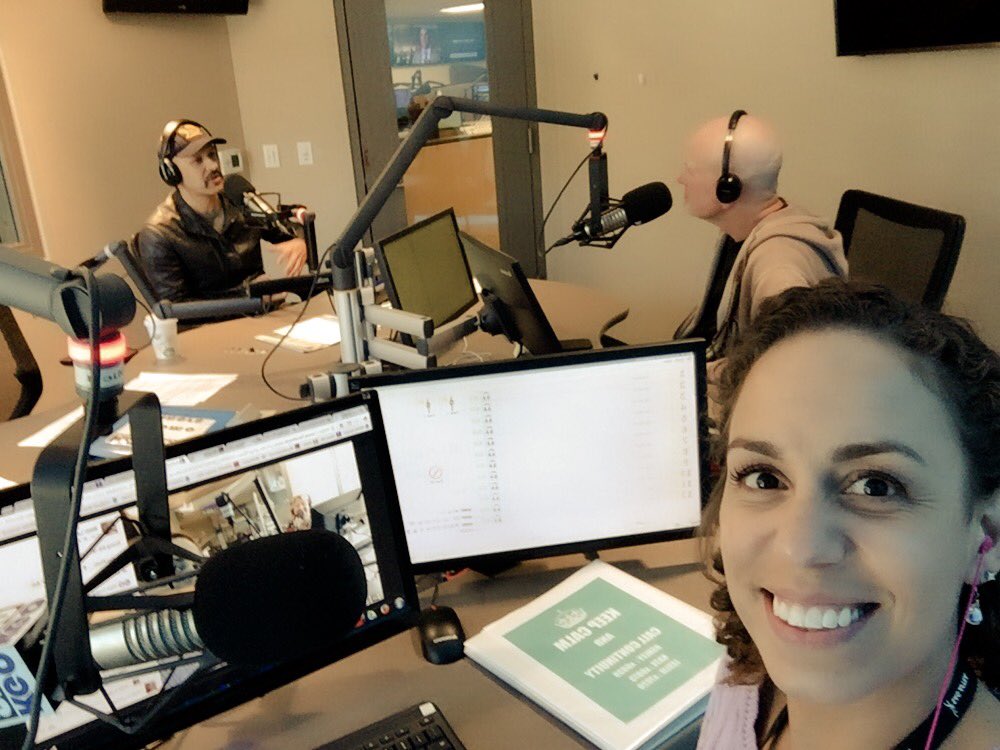 OH...and then there's the afternoon dumb and dumber show known as
Chip Franklin
and his inane enabler,
Nicki Medoro
(who sounds as if she just got bounced from a San Leandro Ross outlet) Franklin, aka: oatmeal mouth, spews out more bull crap than a cattle farm in Fresno. Yeah, Chip is a great comedian; knows everybody. Funny guy, Chip, tells jokes that even Yakoff Smirnoff wouldn't use.
Chip and Copeland
: dynamic duo, next stop: Lodi.
*Yeah,
Wayne Walker
: great guy. Colorful, professional, and free-spirited too. Wayne could do things on teleprompter soon after a night out I couldn't do sober and that's saying a lot. The biggest and BEST thing about Walker was that he wouldn't spew bullshit to you and talk behind your back like the clown man on the radio who moonlights as an alleged TV Sports guy...Wayne was a straight shooter. Didn't know him well but well enough. Rest in peace.
*
Melissa Caen
"
is the type of woman millennials will pay attention to
," says some guy familiar with the KPIX business model. Really? So, millennials are dumb-ass buttheads just as ignorant and banal as I though they were.
Dude
!
*Yeah, Caen is very thought-provoking and a political genius. She can get into the mind of
Ed Lee
like no one. Awesome, I smell a
Caen-Beth Spotswood
dynamic duo en fuego-radio any day now! Chicks from the Marina are having a mass orgasmic experience --oh Nellie!
*
KTVU
: most successful station in the Bay Area; mega Sweeps success; #1 virtually all slots; huge in the morning...yet, almost everyone in the building hates to come to work. Awful morale.
FOX
cheapskates. Yeah, "
The Firm
" is a bummer.
*To the person at
KGO-TV
who sends me indirect texts about how great
Trixie
is, please, save it. Or better yet, send it to the lawyers; Trixie knows a few.
*And by the way, to the new blondie from LA who still! shrieks louder than a crow in heat, for god's sake, learn how to pronounce
Van Ness
Ave ...it's not "
VANE
-Ness", you blithering idiot!
*You know, I thought even
Giants fans
were hipper and smarter to settle for that annual BS from the broadcasters, "such and such is
'ON ASSIGNMENT
." Oh, please, spare the BS and just say someone is taking the night off. Truth: what a concept.