If you're of a certain age and you grew up in the
Bay Area
you may vividly remember the strong, calm on--air presence of so many polished anchors:
Dennis Richmond at KTVU
,
Dave McElhatton at KPIX
,
Pete Wilson twice at KGO
bookending his time with
KRON
,
Kate Kelly
at
KPIX
,
Cheryl Jennings
at
KGO
, and
Tom Sinkovitz
at KRON. All of them kept calm when tragedies unfolded before our eyes and interjected humor when the moment demanded levity.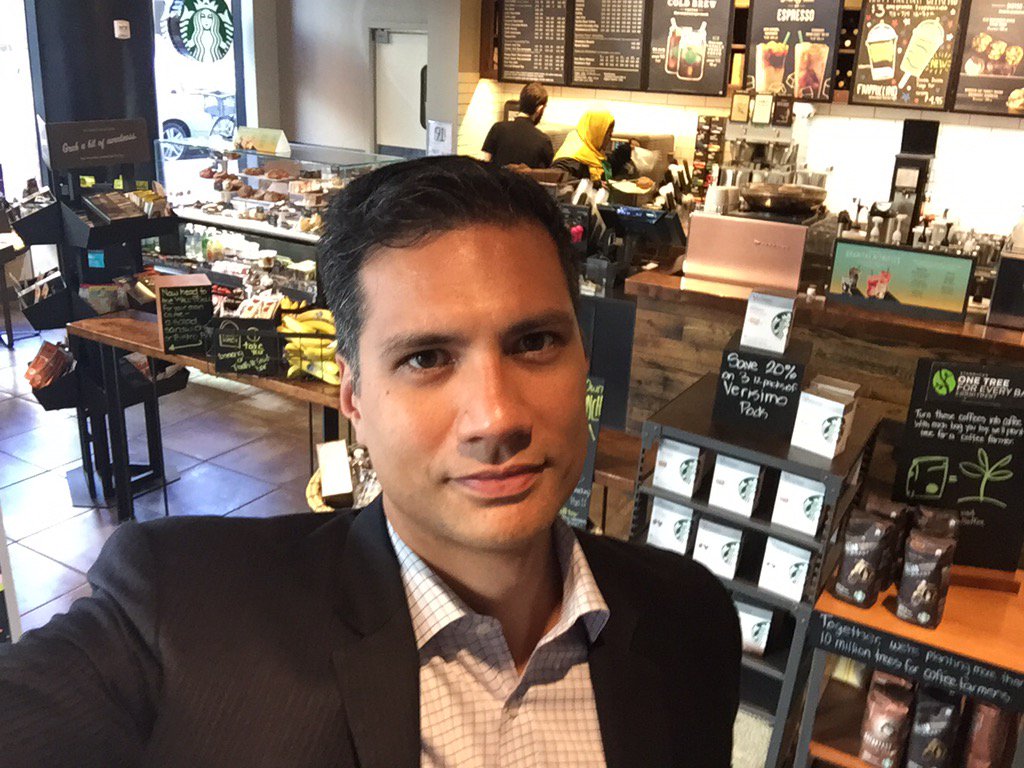 Reggie Aqui
For some of us old enough to remember,
KGO
's signal off Mt. Sutro delivered a nightly and informative conversation led by some of the best in the business:
Russ Coughlan
,
Jerry Jensen
, and
Van Amburg
. Somewhere Coughlan and Jensen are trying to fight their way above ground as us living viewers find ourselves subjected to the visual and audible assault of one
ABC7
Morning Anchor,
Reggie Aqui
.
Yes, Reggie is here and so far to stay on our screens in the morning. But his head never seems to stay centered and his feet never seem rooted to the ground. And for you baseball fans, every day is "Bobblehead Day" when Reggie reads the news at Circle 7.
But that's the part you see at home. KGO insiders witness Aqui's full body act of someone who's obsessed with pop culture while acting like a teeny bopper who believes he's the center of the Bay Area News Scene.
"If you thought he swished, smirked, and bobbed his way through every newscast, you're seeing about one quarter of what we see every day." That observation came from one KGO source.
Yes, Aqui has expressed his feelings about which team he plays for with a
recent Tweet about wanting to follow hockey
after seeing a modeling picture of a
Sharks
' draft pick. He's not the first gay newsman in the Bay Area, but he's way ahead of the pack when it comes to being the most ardent, regardless of sexual preference.
"So what if he's gay?--but even my gay friends think his act is a joke.", another KGO staffer confided to 415 Media. "It was an open secret that Jerry Jensen was light in the loafers, but he always put his viewers and his craft above all else. No prancing, no cooing for the camera, no cutesy stuff. Just the facts ma'am. The story came first, not the storyteller."
And maybe that's what sets the pros apart from the amateurs. Anyone who observes Reggie in the newsroom gets treated to plenty of odd exclamations like "What's this?" and "I don't understand."
"He gets paid six figures to understand and know that Hayward's in the East Bay", grumbled one of my KGO sources. "Reggie earned a degree at Northwestern, but his education apparently didn't include anything to do with common sense or people skills."
Yet another insider: "He reminds me of that very swishy boy the cheerleaders at your high school deemed as "safe" and would allow to loiter during their rehearsals. Now he's killing time between Madonna concerts."
Part of an anchor's duty includes reading fluffy stories like the one Aqui and his co-anchor
Nathasa Zouves
delivered recently about pop singer
Adele
having her credit card decline while on a Bay Area shopping trip
… Aqui might be perfect for this, but is he really the guy you want at the desk for the plane crash or the next time a big quake rattles the Bay?