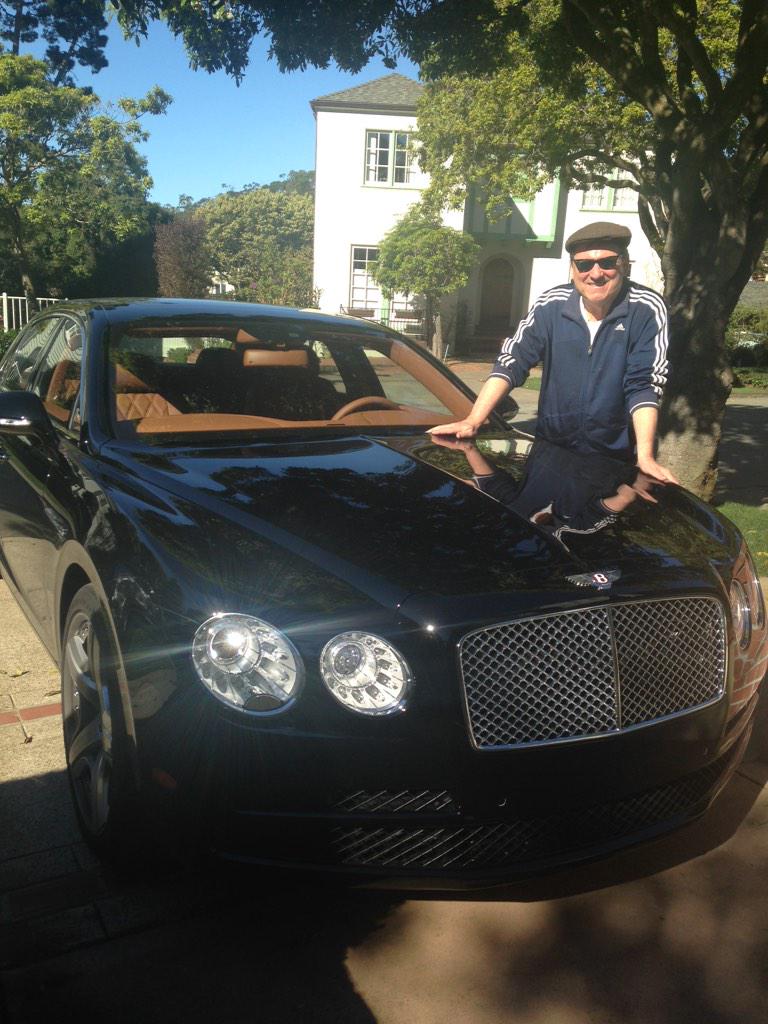 Bentley man, Gary Radunich of KNBR
GARY RADNICH
was in the
KNBR
studio on Wednesday morning --the same day as the big, pro-union rally was about to start --when one of the dudes complaining about
Cumulus Indonesian wages
encountered the great, family man ...the guy with the black
Bentley
laughed at him; said Raddy: "
You guys
(KNBR) should
consider a 'real job'"
(nervous laughter)...silence from the producer who was later chided on the air, big time, from the man who cheated on his first wife and liked to drive the
Tenderloin
not too long ago...
Justin Wittmayer
*
GOD must be a liberal, at least in the Bay Area
. As I write this, right-wing talker,
KSFO has been off the air for well over an hour
...Bad news: dead air. Good news? No train whistles and the traffic chick uttering the daily annoyances like, "T
he CHP is waiting for a tow truck
." (Every five minutes we hear this) and the ever ad-nauseum, "Keep your eye out, blah, blah, blah..."
*It was a
SF Cumulus
suit named
Justin Wittmayer
that was responsible for the hiring of the moron in the afternoon on
Knibber
who still likes to talk about his penis and thinks he's a regular
George Carlin
.
The
UNTOLD STORY
: his partner,
Tom Tolbert
, is already disgusted with having to sit near him and falsely crack up over his dumb and inane "
jokes
." This is a total disaster looking at the
Bleeder
.
*
Wittmayer supposedly likes to call himself, "JWitt" --maybe nitwit? He fits the Cumulus hiring model so, so well: White, 40ish, boyish looks, and destined for Boise if he plays his cards right. Oh, and of course, who do you think Witty loves to schmooze with? The mattress man, extraordinaire, Ronnnnnnnnnnnnnnnnnnnnnnnnnnnnnnnnnnnnnnnnnnnnnnnnnnnnnnnnnnnnn Owens. Ronnnnn likes to take JWitt out to lunch at the North Beach Restaurant. They talk a lot, reminisce ...chow down the cool Cumulus stories in the city....like this one recent story about the SF Cumulus talk host who was propositioned countless times by some crazy-ass female broad who was having an affair with some higher-up guy who ended up being fired himself. She too. But not before they both fired the talk-show host who could have made a small fortune had he met with an attorney
, but anyway...
*
Armstrong and Getty
are going to the
RNC
in
Cleveland
--alert the hookers!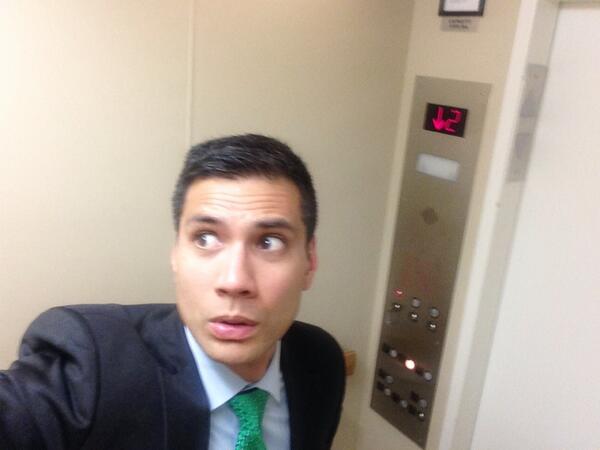 Reggie Aqui
*That
Reggie Aqui
, part of Donnie and Marie at KGO-TV is sort of detested by the staffers--says a longtime KGO source: "
He
(Aqui)
treats other staffers like dirt and complains about people to management
."
Ah, come on now, Reggie will chill,
just find him a good hockey player
.
KNBR's Murph and Mac
*Ah, those loveable
dudes
,
Murph and Mac
are bad enough; the inanity has never been worse, the fact they continue to
TALK over EACH OTHER
! But hey, life is good for the duo: they're about to host their first ever
Giants
sleepover. Murph is outright giddy: Larry Baer gave him a customized, blow-up,
gamer babe
! And it was autographed by
Mike Krukow
!
*Hey,
PIX
: Hire back weather woman Countess
Samantha Mohr
and all is forgiven.
*Hey, so much for that budding quiet romance; now
ABC7
's
Larry
Beil
and
Ama Daetz
are giving each other the finger.

Larry Beil and Ama Daetz: the love has abated

Samantha Mohr